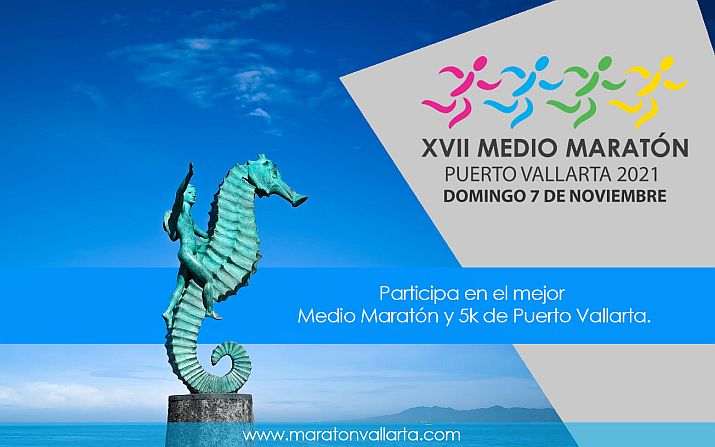 Puerto Vallarta, Jalisco, Mexico – Love to run? Lace up your running shoes and get ready to participate in the 17th Puerto Vallarta Half Marathon and 5K Recreational Run, set to hit the streets on Sunday, November 7, 2021.
As part of the Mexican circuit of marathons and half-marathons, some of the best runners from all over Mexico as well as athletes from other countries have participated in this popular race every year it has been run.
Registration is divided into the following age categories: Free: 18-29, Masters A: 30-39, Masters B: 40-49, Masters C: 50-59, and Vet D for runners aged 60 and older. The competition includes a 21km half marathon that starts promptly at 6:50 am, and the 5km race beginning 10 minutes later, at 7:00 am.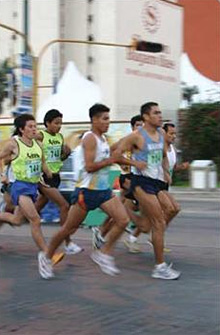 Since its inception, the race's starting line has been at the Sports Stadium across from the Sheraton, and this year is no exception. Roads along the race route are closed to traffic beginning at the stadium, proceeding north up Francisco Medina Ascensia with the 5K runners turning around at the Sunscape Hotel (formerly Holiday Inn, km 2.5) and the 21k runners making their return from the entrance of the airport.
Both races utilize state-of-the-art technology, with a chip issued to each competitor to correctly record their running time.
Registration for either distance is $350 pesos per participant, which includes a commemorative shirt, medal, hydration along the route, refreshments at the finish line, and a time chip. (Registration fees are non-refundable and non-transferable.)
Race kits will be delivered from 9:00 am to 5:00 pm on Saturday, November 6 at the Agustín Flores Contreras Municipal Sports Stadium. Runners who do not pick up their package at the established time will lose their registration fee.
At the time of publication, there are only a few places left, so if you'd like to participate in the 17th Puerto Vallarta Half Marathon and 5K Recreational Run, register TODAY at MaratonVallarta.com.
For more information, visit the event website at MaratonVallarta.com, send an email to mercedes.cedano(at)hotmail.com, or call 322-214-9721 Mon-Sat from 10 am to 6 pm. To call from outside Mexico, one needs to dial 011-52-322-214-9721.