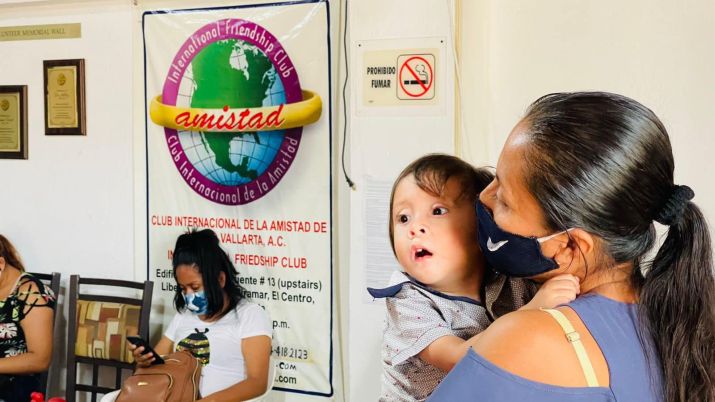 Puerto Vallarta, Mexico – The International Friendship Club, a.k.a. the IFC, or in Spanish, Club Internacional de la Amistad, is a great place to meet people if you're new in town. For those interested in volunteer work the IFC is an outstanding prospect. The IFC has over one hundred members, who work to fund surgeries and several charities.
The IFC Home Tours are a pastime we highly recommend if you've not yet taken the opportunity. From December to April, generous home owners open their doors and privates spaces, with trips leaving twice a week (Tuesday and Wednesday) for the Sea Monkey restaurant on the Malecón at Calle Aquiles Serdan. You can order tickets ahead at ifcvallarta.org. You can also offer your own home for participation in the Home Tours.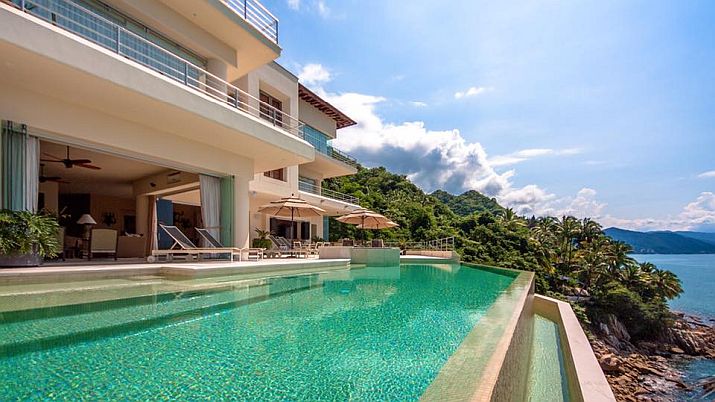 The IFC Home Tours are only one way the IFC raises money. All funds go to the IFC's caring programs, chiefly among them the Cleft Palate Surgery and Clinic program, but also dental hygiene and educational programs, general financial assistance, and several Mexican charities that reach out to families in need.
Some, but by no means all, of the charities that IFC supports with financial and material donations include the Volcanes Community Education Project (after-school math, English, computer and reading), SETAC (HIV education and prevention and baby formula to moms who are HIV positive), Salvation Army (food for impoverished families), CANICA (supplies and support of children with cancer), Pasitos de Luz (day care for severely handicapped children), Corazón de Niña (Orphanage) and IAMPV Music Association (provides instruction in jazz and classical music to children). In all the IFC supports over 20 programs and charities and the help that it gives improves the lives of countless children in Vallarta.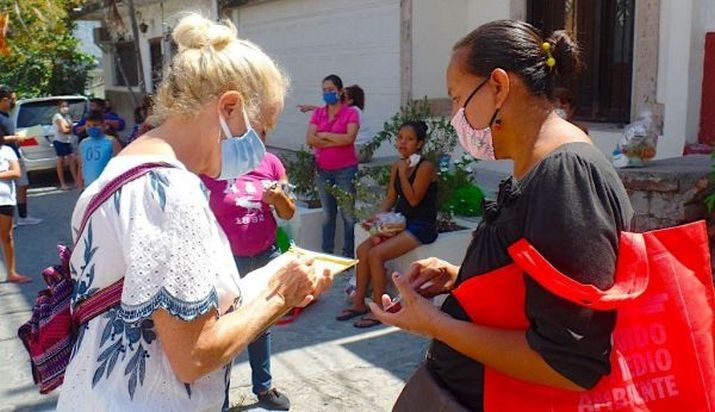 There are many IFC fundraising events throughout high season, ending with a grand brunch at a chosen restaurant in Puerto Vallarta, with a variety of local entertainment and a fabulous raffle. Prizes for the raffle are donated by many businesses around town, including but not limited to retail items and jewelry from local jewelers, passes of sailing and fishing trips, shows at local venues, massage and spa treatments, music and dance classes.
The IFC in Puerto Vallarta welcomes volunteers with professional expertise in medical, educational, and other fields and is always seeking supplies and equipment. All are welcome.
As a member of the Puerto Vallarta IFC, which is open to all who are looking for the chance to help with humanitarian causes, you will also attend some wonderful and entertaining social, educational and cultural activities, and receive significant discounts from restaurants and merchants in Puerto Vallarta.
The IFC Clubhouse is located above the HSBC bank where Insurgentes, Libertad and Miramar streets meet, on the north side of the Rio Cuale. The IFC will return to regular business hours of Monday to Friday 9:00 am to 1:30 pm as of October 1, 2021. The office is currently closed. For more information, visit ifcvallarta.org.
Que es cómo es.
Thanks to our Guest Blogger Adam Garcia!
---

The number one selling and listing agency in the greater Bay of Banderas region since 2011, Timothy Real Estate Group is a locally-owned and operated real estate brokerage with a strategic location in the city's Romantic Zone. Because the Puerto Vallarta area has varying neighborhood personalities, we practice localized real estate and, with 5 sales offices around the bay, we know our communities well. If you are looking to sell or purchase a property in the Banderas Bay area, download their Free Real Estate Buyer and Seller's Guides to learn more, then contact one of the Timothy Real Estate Group agents for the best experience in Puerto Vallarta real estate. For more information, visit TimothyRealEstateGroup.com.