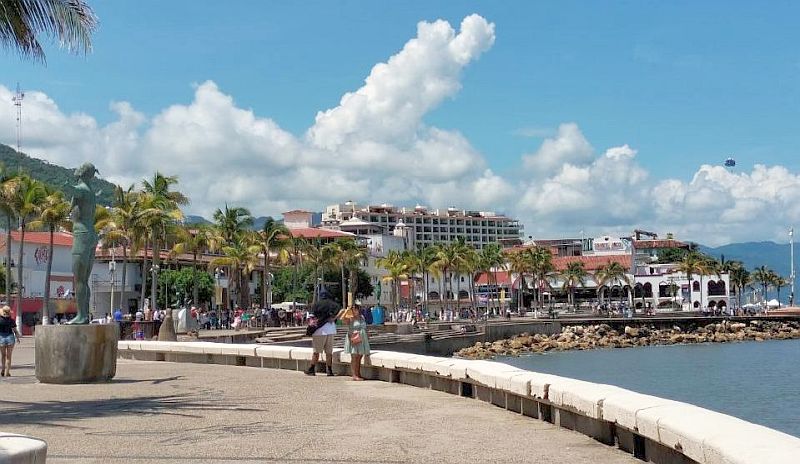 Puerto Vallarta, Jalisco, Mexico – Plans are underway to restore Puerto Vallarta's beloved Malecón, which is showing visible signs of wear and tear after the battering of several hurricanes and years of extensive use, with work slated to begin in September.
According to Cristian Preciado Cázares, the Director of Tourism and Economic Development, the Municipal Government's comprehensive restoration plan aims to breathe new life into this iconic symbol of Puerto Vallarta with an investment of more than 5 million pesos sourced from the Zofemat fund.
"In just over 3 three weeks, the Malecón repair work will commence, starting from the Hotel Rosita and concluding at the Malecón II bridge, near Molino de Agua," Preciado Cázares said.
He elaborated that the restoration agenda will encompass an array of tasks, including the replacement and maintenance of lighting fixtures, railings and walkways, and the refurbishment of the bridge over the Rio Cuale, including concrete repairs, painting and refinishing work, and other necessary interventions.
According to the Director of Tourism, the revitalization of the Malecón is expected to take 2-3 months, and there will be some restrictions on the boardwalk where the work is being done. When questioned, he said that the work will not be in one specific area, but in several areas at the same time.
"The project has already been presented to the local businessmen, but it is important that the people of Puerto Vallarta be aware of this," he added.