Our new Youth Chamber Orchestra gave a very well received concert at our new home in the Gourmet Station campus in June. Again, it was a packed house and the group did an admirable job. This group of young adults and children are the next wave to fit into the larger orchestra group. Their parents could not have been more proud.
There has also been a lot of activity with the Salty Paw Jazz Orchestra who have been working tirelessly this summer. We had a concert in Galerias Vallarta mall in August that was packed. No seats were available, and people were hanging over the railings in front of Liverpool to enjoy the show. The public simply loves this group, and everyone involved has a blast with the jazz and pop music.
Victor Kris has been the mastermind both in front and behind the scenes. We all love watching him don his hat and become the Jazz Cool Cat to direct the group to the delight of the crowds. Behind the scenes, Kris is teaching the essential music theory that allows the students to riff so seamlessly during their solos. It gives everyone a chance to shine in the spotlight. Now there's a new generation of young students that have entered the Salty and are learning quite fast. We have a busy schedule for the coming months with concerts on November 3rd & 24th and on the 8th of December.
In this coming season, we plan to hit the ground running. We have all concert dates set for the Symphonic Orchestra and Salty Paws and a special "Chamber Music Under the Stars" event. We have a big Jazz and Dinner Dance scheduled for February 29th, featuring our own Salty Paws, to raise money and awareness of the Instituto. In addition, now that we have the school, we are exploring the possibility of music lectures by musicologist Paco Ojeda as well.
We believe that the service of IAMPV is vitally important to the cultural and educational life of Puerto Vallarta. In order to maintain our service, it is important that we are able to pay our staff and teachers so that our students can thrive under their expertise. Please help us in getting the word out about the wonderful things that are happening at the Instituto so that we can keep our marvelous teachers and administrators. With your support, this young, vibrant and vital organization will continue to grow.
Your gifts of musicianship, money, time, and friendship are what will make this organization grow. If you believe music education is important and wish to make a donation, click HERE. No amount is too small, every little bit will help IAMPV make a difference in the lives of the children of Puerto Vallarta.
To learn more about the Instituto de Artes Musicales Puerto Vallarta visit the official Facebook page. We invite you to get involved, to offer suggestions, and to be an active member of the IAMPV family.
---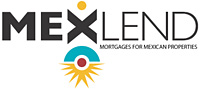 Terence L. Reilly is the co-founder of MEXLend, Mexico's Leading Residential Mortgage Broker. So, if you are you looking to purchase vacation or investment property in Mexico, visit MexLend.com or MexLend.com.mx, call (322) 222-7377 in Vallarta, toll-free at 1.800.3.Mi.Casa in Mexico or (917) 779-9061 from the US or Canada, to discover which one of the many mortgage loan options that MEXLend offers is right for you

To learn more about MEXlend, click HERE.