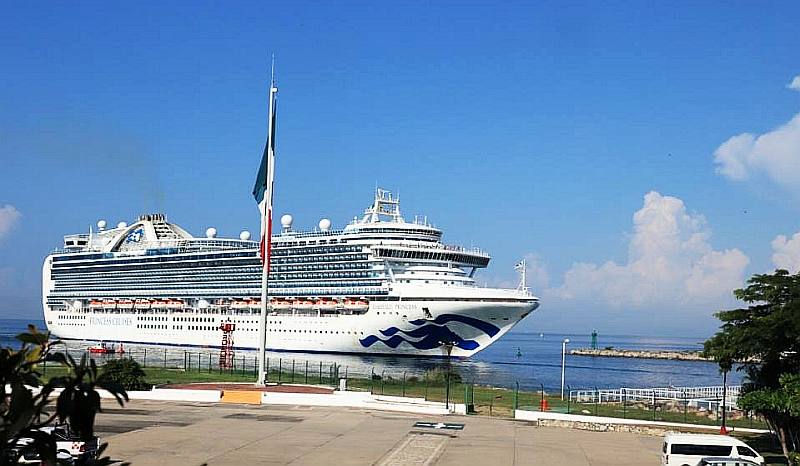 Puerto Vallarta is recording an excellent start to the year in terms of tourism, not only because of the number of domestic and foreign tourists it receives by air or land, but also by sea, which is on the rise.
The Administration of the National Port System Puerto Vallarta, SA de CV has just announced that this port, which is the only one on the Mexican Pacific that is 100% tourist, added more than 150,000 passengers on the 51 international cruise ships that arrived during the first two months of 2023.
It details that there were 32 arrivals in the month of January and 19 in February, while there were 90,138 and 60,287 cruise passengers, respectively, for a total of 150,425.
Regarding the arrival of cruise ships, the increase was 41.7 percent, since in the first two months of last year there were 36. In terms of passengers, the advance was no less than 168.6 percent, since the previous year there were 56,000, which has a lot to do with the gradual increase of the average occupancy rate over the last year.
"The figures are the result of the great work carried out by the tourist boats in their quality of service and customer satisfaction," says ASIPONA Vallarta.
The month of March is still part of the high season of the international tourist cruise segment in Puerto Vallarta, which this year has 22 scheduled arrivals, of which 15 have already docked, counting yesterday's double arrival, and today there will be another double arrival with the Norwegian Bliss and the Discovery Princess.
Source: Contra Línea