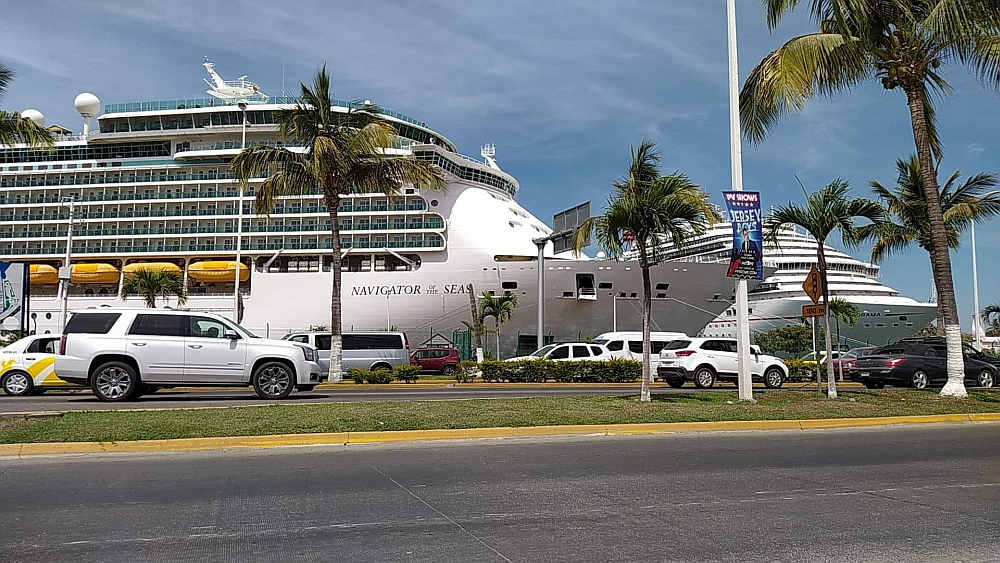 Puerto Vallarta, Jalisco, Mexico – Puerto Vallarta will welcome twenty-four more cruise ships before the end of the year, according to the API's (Integral Port Administration) arrival calendar. This is in addition to the arrival of the Navigator of the Seas on December 1 and the Norwegian Bliss on the 5th.
This is the same number of ships that docked in our port in November, but this time nine double arrivals are included, which could bring more than 60 thousand cruise passengers and more than $7.5 million dollars to the destination's tourist services providers.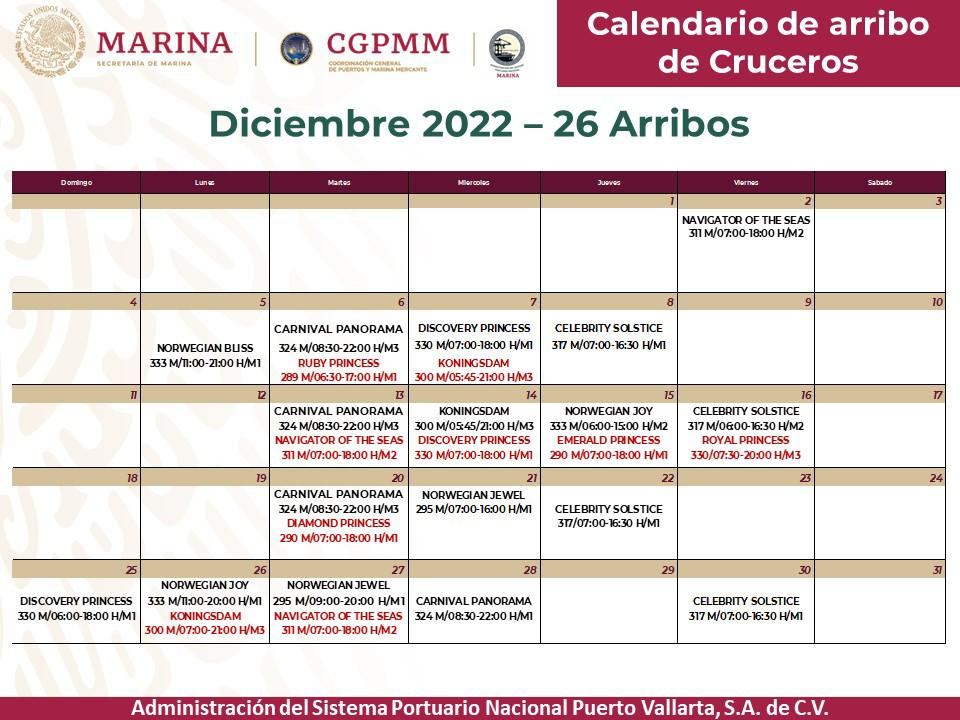 A total of six cruises are scheduled to arrive this week, including two double arrivals, on Tuesday and Wednesday.
The following week will be the most active since there will be four consecutive days with double arrivals, from Tuesday to Friday, which could bring close to 30,000 tourists to Puerto Vallarta in a single week.
The last week of the month will also be very good, with a total of seven cruises scheduled, including two double arrivals, on Monday and Tuesday.
For this month, four arrivals of the regular visitor, the Carnival Panorama, as well as the Celebrity Solstice, are scheduled, as well as three visits by the Navigator of the Seas, the Discovery Princess, and the Koningsdam.
The last arrival of the month will be on Friday the 30th, by the Celebrity Solstice, and this time it will not be the last day of the year.
In this way, the international cruise segment will add to what is expected to be an excellent month, with the consolidation of the winter 'high' season and the end-of-year holiday period.
Source: Contra Línea