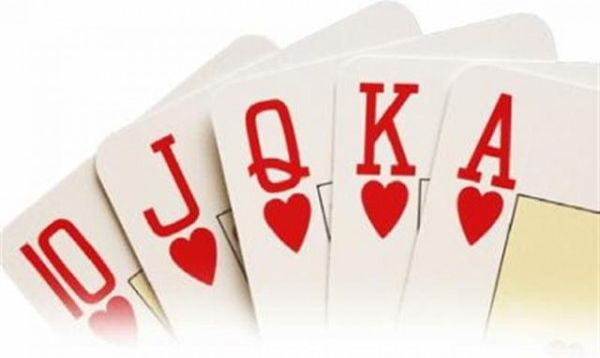 Puerto Vallarta, Mexico – The Annual PV Poker Tour sponsored by Murphy's Irish Pub, Steve's Sports Bar, Escondida Sports Bar, The Salty Caesar, Nacho Daddy, All Access & Bar La Playa, and Kelly's Pour Favor will be held on Saturday, January 20th at 1:00 pm.
Participants will be required to make a $150 peso donation to take part in the event, which will start at 1:00 pm at Steve's Sports Bar, #286 Basilio Badillo in Old Town. From there, we'll move on to Escondida Sports Bar, The Salty Caesar, Nacho Daddy, All Access & Bar La Playa, Kelly's Pour Favor, and will finish up around 5:00 at Murphy's Irish Pub with a raffle drawing and the poker hand winners. Transportation will be provided by the participating bars – players can ride in the shuttle or walk.
You will be given a card at each stop (7 total) and the best hand using 5 cards will be the winners. Entertainment at Murphy's will be provided by Bob Tansen. As in past years, we will have a selection of Tequila and Vanilla, in addition to Patron Tequila.
Fifty percent of the donation proceeds will be divided between the Torpedos (Pop Warner Football) and JSP Community Relations Projects. The other half will be distributed to the Poker winners, with first place receiving 50 percent, second place receiving 30 percent and third place with 20 percent.
Youth Sports, which is highly supported by the JSP features Futbol Americano in the Banderas Bay area and includes Vallarta's "Torpedos." They operate similar to US Pop Warner football with ages 7 to 18 boys and girls playing.
Through the Jay Sadler Project, the Recreation Director of the municipality and DIF will set up a basketball league at the Aurora Recreation Center. To start, we are sponsoring 4 teams of 10 players per team and 4 coaches. The JSP will pay for the coaches, balls, and shirts. We are recruiting players now and hope to start in March. Jon Murphy an excellent basketball player at the Coast Guard Academy, and owner of Murphy's Irish Pub will be holding clinics for the players in April.
In addition, the JSP contributes to the community through various fundraising efforts working with the Recreation Director of the municipality.
These institutions include Day Care Centers, Senior Citizens Homes, Schools for the Disabled and Deaf, Public Schools in rural areas and other private institutions needing building maintenance. For a list of some of the projects go to jaysadlerproject.com.
Future JSP Community Relations Projects include painting and repairs to the DIF Orphanage for boys in Coapinole; a building addition at the School for the Deaf (in partnership with Club Rotario Puerto Vallarta and Punta de Mita Foundation); building a wall and painting desks at the Jesus Ruiz Aquilar School in San José del Valle; painting and repairs at the Santa Barbara Rehabilitation Clinic and assisting San Ignacio Assist in building a community center. In 2017, 30 projects were completed.
Advance tickets may be purchased at any of the above locations – all of which are located in Old Town and Downtown Puerto Vallarta. For more information, contact Jim Mawdesley at 322-156-6327 or Donna Wong at 322-190-5550.
You won't want to miss this!Donations gratefully accepted.