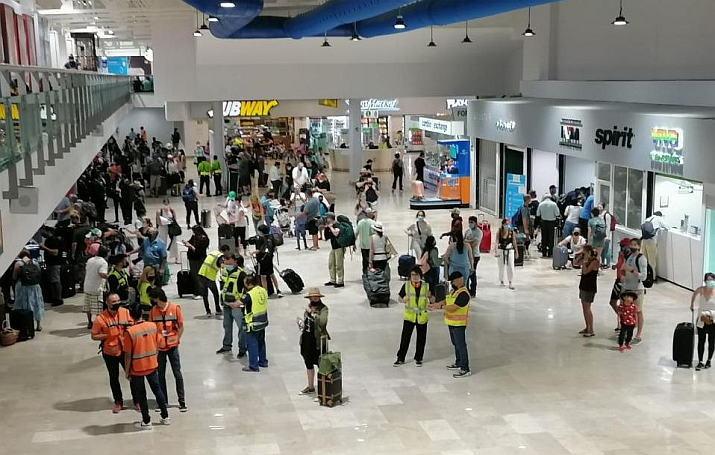 Puerto Vallarta, Jalisco, Mexico – According to the director of the Puerto Vallarta Tourism Trust, Luis Villaseñor Nolasco, the PVR International Airport will have welcomed more than 2,200 flights by the end of this month, continuing to break records in terms of air operations. He pointed out that this is an increase of 34 percent over the same period of 2019, when 1,622 incoming flights were recorded.
"There is an excellent and clear advance in the recovery of tourism seen throughout the city, both at the airport and in the downtown area. This is a sign of our continuing efforts to ensure healthy conditions so we can receive visitors with open arms, and the people of Vallarta are very happy that our tourist friends are visiting us again," he said.
He commented that it is the national tourist who predominates in this holiday season. However, this year, there is also a strong demand for flights to Puerto Vallarta from the United States; most airlines are maintaining their operations until September with the occasional reduction, but they will return in October with great force. He added that this mix of national and foreign tourists is greatly benefitting the destination this summer.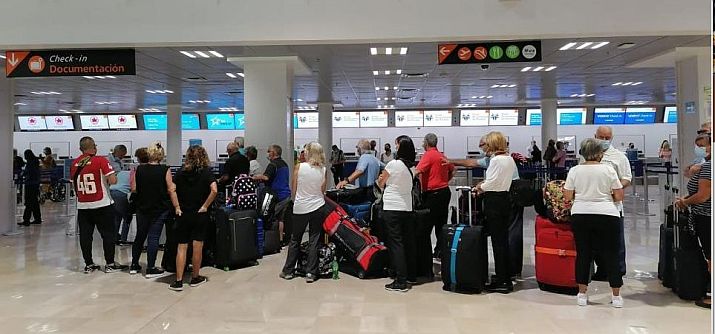 Villaseñor Nolasco also stressed that representatives of both the national and international airlines that fly to Puerto Vallarta are very happy with the destination.
"They told us that for this summer they were seeing seat occupancies of 90 to 95% on international flights – basically, planes are arriving almost full – and that the greatest challenge to increasing operations to this destination is the lack of pilots and personnel. This does not seem to be a problem for domestic carriers. With an increase in operations to five daily flights from Tijuana; from two to three daily flights from Aguascalientes; and up to five daily flights from Guadalajara and the Valley of Mexico, we are seeing up to 15 operations with the different airlines," he said.
He recalled that they expect air passenger arrivals to exceed six million in 2022, since the airport has already a welcomed over three million visitors in the first half of this year alone.
Source: Tribuna de la Bahía