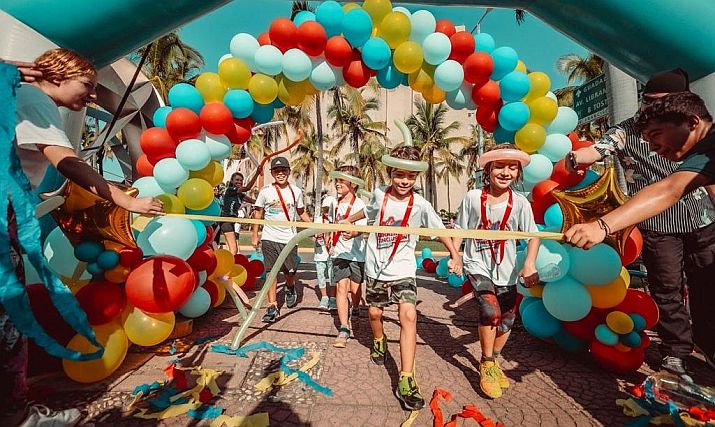 Puerto Vallarta, Mexico – More than 400 people of all ages participated in the second edition of the Race for Inclusion, held on Sunday, September 10 in the Puerto Vallarta Hotel Zone. Organized by the Andrea 3.21 Foundation with the support of the Mexican Association of Insurance and Fiscal Agents (AMASFAC), this initiative aimed to raise funds to benefit people with Down syndrome, intellectual disabilities and neuromotor disorders.
The event was a resounding success, in terms of both participation and fundraising. The 400 participants raised a total of 165,150 pesos, which will be used to continue supporting those who need it most. But beyond the numbers, the Race for Inclusion stood out for its ability to unite the community around a noble cause.
The president of the Andrea 3.21 Foundation, architect Karen Malacara, expressed her gratitude to all those who collaborated to make this event possible. She stressed that the race not only brings families together and touches hearts, but also serves as a reminder of the importance of building an inclusive, caring and empathetic society.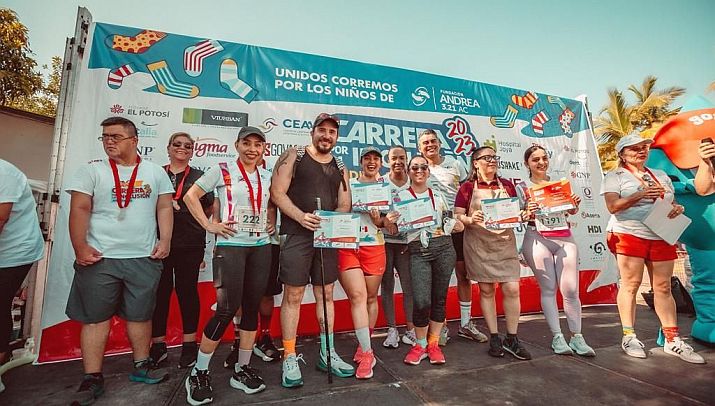 This initiative was possible thanks to the joint efforts of AMASFAC, which provided the participation kits through generous sponsors, ensuring that 100% of the race donations went to the Andrea 3.21 Foundation. In addition, there was the support of numerous local donors, who contributed to the success of the event.
Sara Cardona, director of the Andrea 3.21 Foundation, highlighted the generosity of the companies and people who joined the cause, emphasizing the positive impact that this will have on the lives of the more than 80 children and young people who receive therapies daily at the 3.21 Center.
Among the donors and sponsors who made this event possible were: Ian Shewfelt, Ameet Vedd, Viurban, Sigma FoodService, SeaView Magazine, Hospital Joya, Govacasa, Novamar, Vallarta Opina, Mexaland Realty, Timothy Real Estate Group, Seapal Vallarta, Mindshake, Dra. Cecy Chena, Locura Café, Chay Eventos, El Tio Sam Puerto Vallarta, MediBay, Municipal Sports Council, Directorate of Citizen Security, Subdirectorate of Roads, Sonido Apocalipsis, The Duff Cake, Puerto Vallarta DIF System, Helartesano, Print Marketing, Civil Protection Coordination and Firefighters, AMSFAC Puerto Vallarta, Quiero Flores, Barbers Club de Caballeros, Universidad de la Veracruz, Malibu, Wom Mom, Piscinas y Equipos S.A de CV, RIE Vallarta, CEA Vallarta, Instituto de las Américas Bilingüe, Chevrolet Puerto Vallarta, Artepil, MozzaMare, Parrot Fish and Porto Bello.
The event was attended by Karen Malacara, president of Fundación Andrea 3.21; Fernando Castro, treasurer of FA 3.21; Roberto Ramos Vázquez, director of the DIF System; Juan Carlos Aragón, president of AMASFAC; and Gabriel Pedroza, Coordinator of AMASFACTON. A committed team that made this event possible for the inclusion and well-being of all.