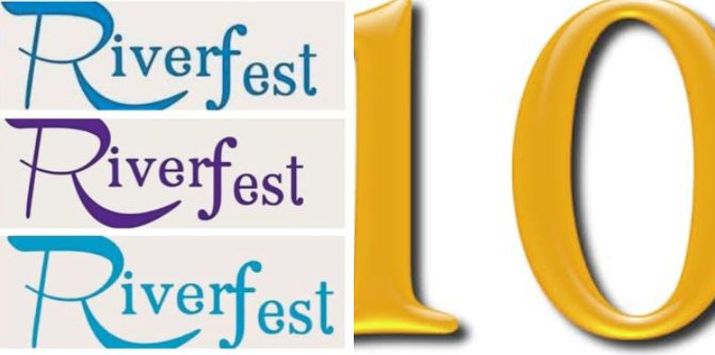 Puerto Vallarta, Mexico – The 10th annual Riverfest will wrap up a decade to remember! Set to be held on Saturday, February 26 and Sunday, February 27, 2022 at El Rio BBQ, this final Riverfest event will be a time to enjoy and reflect on the music of the musicians who have consistently given of themselves and provide top quality entertainment. So many memories have been made!
All of you who have previously attended have given so much help to the children with disabilities from Pasitos de Luz who have benefited each year and will once again benefit from the proceeds. We look forward to seeing you again and to meeting first time attendees!
What started as a small and humble event in 2012 has grown with each year. This year, we will once again be returning to our roots and the event will see changes to reflect the world we live in. It will be a much smaller event by advance ticket for guest comfort with reserved seating.
We are thrilled to announce our event sponsor Mayan Rental! John and Linda Jameson have been long time supporters of Pasitos de Luz and, this year, they have stepped up to sponsor the final Riverfest event in order to help the kids even more.
What: Benefit for Pasitos de Luz and the event of the year! Live music (4 bands each day to be announced later in January), cash bar and menu, silent auctions, 50/50 tickets and more!
When: Saturday February 26 and Sunday February 27, 2022, 12:30-5:30 pm each day
Where: El Rio BBQ, Felipe Angeles #245, Col. Paso Ancho, Puerto Vallarta
Music: We will once again provide popular high level entertainment from local bands.
Saturday – Perot del Rio • Sylvie & the Zippers • Texas Embassy Blues Band • The B34ST (La Trez Cuartoz)
Sunday – Media Luna • Regina Zerené & her band • Los Bambinos • Los Wendigos
Pasitos de Luz Children – On Saturday February 26 you can enjoy a short guest appearance by some of the Pasitos de Luz children at about 1:30 pm.
Admission: $500 pesos per person per day advance patron tickets entitles you to:
• Reserved Seating
• Appetizers for your table (guacamole for 4 plus one other appetizer)
• Mayan Rental presents Riverfest 10 t-shirt commemorating our final Riverfest
• A full afternoon of music for your enjoyment by the river
• Opportunity to bid on auction items and purchase tickets for a chance to win a 50/50 draw
• There will be a cash bar and more snacks, lunch or dinner available for purchase.
Reserve your tickets now to ensure you are able to be part of an era of music and fundraising for a very special cause that is critical for so many kids in need. Get your seat saved by emailing Barb Bremner at condo211(at)yahoo.ca. Very limited numbers will be available – approximately 175 tickets each day so please start planning to attend now.
All proceeds go to Pasitos de Luz – an amazing organization with no ongoing government funding that provides FREE care and therapy to children with acute physical and psychological illnesses. Your support enables us to offer love, support and rehabilitation to the special children of Puerto Vallarta and its surrounding areas.
Past attendee comments:
"Easily one of the top events in Puerto Vallarta"
"The music was fantastic"
"I wouldn't miss it – already looking forward to the next one!"
"Love the location and everything about the event from the music and the food to the vendors and the fun"
El Rio BBQ Bar is located along the Rio Cuale in Paso Ancho, less than ten minutes from the Libramiento. (Click HERE to see map.) Bus route #4 (R04) to Paso Ancho or Paso de Guayabo drops you right at the gate. Ask the driver if he's heading to Paso Ancho if you have any doubt. Taxis from Olas Altas or El Centro currently cost $80 – $100 pesos to El Rio BBQ • Bar. For more information, call El Rio BBQ Bar at 322-222-2510.
---

Located north of Puerto Vallarta near San Vicente, Nayarit, Pasitos de Luz is a marvelous day care facility for children with special needs. This non-profit organization provides children with various handicaps with a caring and loving environment, along with treatment for individual rehabilitation, nutritional meals, physical stimulation and therapy.
For more information, Click HERE or visit PasitosDeLuz.org.