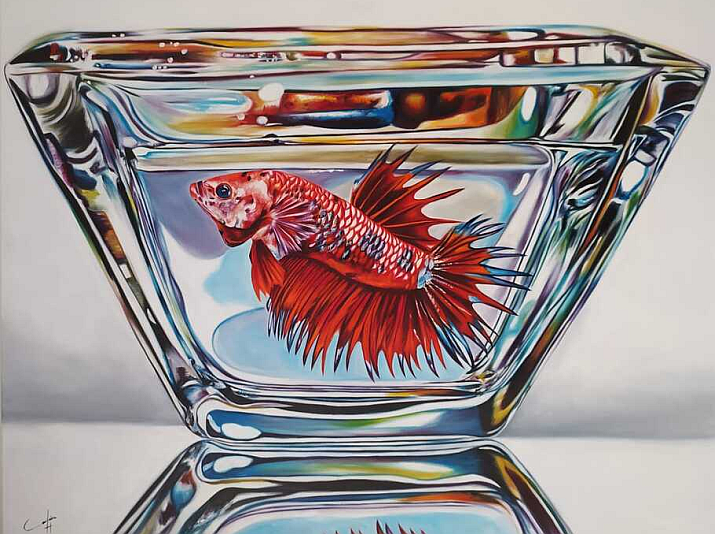 Puerto Vallarta, Mexico – Selected art works by Guadalajara artist Carlina Cisneros are now on sale at Galleria Dante, the largest and most eclectic art gallery in Puerto Vallarta.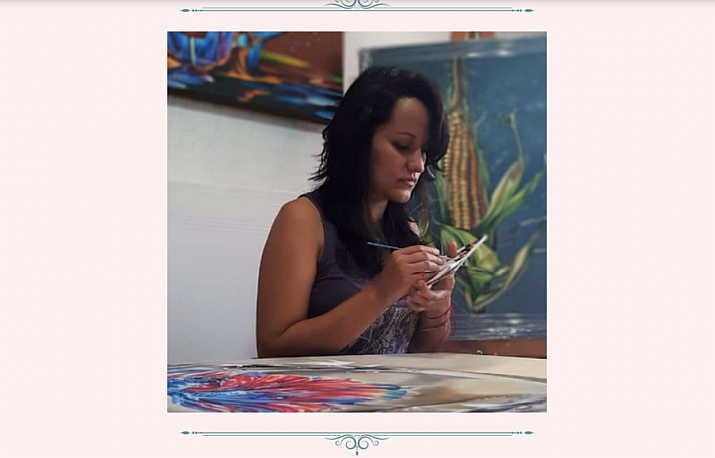 About the Artist
Carlina Cisneros (Guadalajara, Jalisco, Mexico, November 21, 1987) studied for degree in visual arts for plastic expression at the University of Guadalajara.
Since she was a child Carlina stood out for her artistic skills in drawing and sculpture, limiting herself to the use of pencils, pens and chalk, using a chromatic range in black and white grays. At the age of 15, for the first time, she took painting classes which she attended for only two weeks since she felt that she could not paint freely, but thanks to this introduction to painting she discovered her love for oil, brushes and the feeling of fullness that they gave her painting for days and nights, until the day of today…
Carlina decides to go for a degree of restoration of movable property at the ECRO (School of Conservation and Restoration of the West) in which she only studies one semester, to later process her entrance to the degree in plastic arts.
For a year she attended engraving classes with the Argentine teacher and artist, Natalia Ludevid. At the university for the first time she paints in color and from that day to date the use of colors, the realism, the warmth and feeling of well-being that her paintings transmit and the different color ranges has been one of the characteristics that define her artistic work.
She has had the opportunity to participate in several group exhibitions at the city museum in Guadalajara Jalisco (2012). Her works were part of the Uno exhibition in Galería Mónica Saucedo (in Colima 2014); and a collective exhibition at the Bodega Gallery (San Diego, USA, 2015). At the Pitaya Gallery (Guadalajara, Jalisco, 2018), Carlina has also participated in several art auctions, such as the Antón Martín auction in support of the elderly for 3 consecutive years, and also in red cross auctions.
Currently, her work is on display and sale at Galleria Dante (Puerto Vallarta), Galería Mónica Saucedo (Colima), Expo Art Galería (Sonora) and on display and constant auctions at Bernardini Gallery & Auction (Monterrey, Querétaro, San Miguel de Allende and Mexico City). Her artwork has been sold in Spain, England, Canada, the United States and South Africa. In Spain, her artistic work was published in the fifth edition of The Book of New Artists (2016-2017).
View Carlina Cisneros's page on the Galleria Dante website and ask about BUY NOW prices on any of her works. Limited time Offer.

Open Mon-Fri from 10 am-5 pm, Galleria Dante is located at Basilio Badillo #269 in Puerto Vallarta's Romantic Zone. For more information, call (322) 222-2477, or send an email to info(at)galleriadante.com.