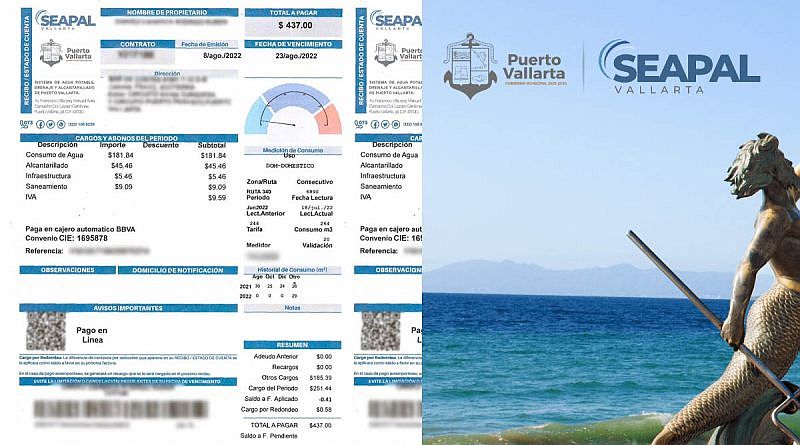 Puerto Vallarta, Jalisco, Mexico – Continuing with the Master Plan implemented by the general director of SEAPAL Vallarta, Salvador Llamas, and in coordination with the Municipal Government of Mayor Luis Alberto Michel Rodríguez, an "express payment with QR code" has been enabled on water bills to improve and expand SEAPAL's online payment platform.
To make an express payment using the QR code you must first locate the section of your printed or digital receipt that says "Online Payment". Once located, you must scan the code with the QR reader on your mobile phone and click the link that appears. From there, you can make the payment with any credit or debit card, or consult other details related to your SEAPAL account.
The foregoing falls on the daily task that the director of SEAPAL Vallarta, Salvador Llamas, has entrusted to each of the collaborators of this organization to combat corruption, in addition to providing payment alternatives to the population, through the online payment platform available at seapal.gob.mx.
Source: Metropoli Bahía