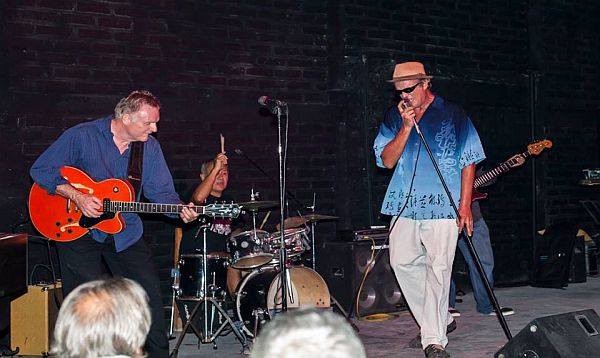 Puerto Vallarta, Mexico – As we head into Spring, The Boutique Dinner Theater and Nacho Daddy invite everyone to come out and have some fun! Staging two comedies, a murder mystery, TED Talks and more, along with the best bands in Puerto Vallarta playing most every night, there's something fun for everyone!
Audiences are buzzing about Par for the Corpse
"That is the fastest two hours I have ever sat through. I just loved it."
"We go to a lot of live plays, and this was one of the better ones we have seen."
"That was so much fun! The guy beside me laughed out loud so much, and it kept us guessing right to the end. That was a great surprise ending."
The show is a blend of new, and returning actors to The Boutique. They are Stan Allen, Alice Averett, Todd Bates, Catherine Caldera, Marcy Howarth James, Montene Levine, Randy Levine, Josie MacGillivray, Casey McGregor, and Roger Vickery. An unexpected storm strands socialites in a rustic-but-fancy retreat in the woods, where no one is safe, and everyone is on their own for their very survival. Continuing nightly through March 24, Par for the Corpse is classic comedic "whodunnit," with some surprising twists. Barbara J. Harris is its director.
The Savannah Sipping Society Opens March 29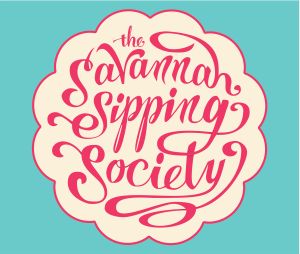 The Savannah Sipping Society is a comedy by Jones Hope Wooten, directed by Ralph Hyman. In this delightful, laugh-a-minute show, four Southern women need to escape the sameness of their day-to-day routines. Drawn together by fate-and an impromptu happy hour-they decide it's high time to reclaim the enthusiasm for life they've lost through the years. It will run on Thursdays, Fridays and Saturdays, from March 29 through April 14.
Connect with Mexico
Mexico explained, in plain English
Bilingual host Carlos Navarro continues his popular "Connect With Mexico" discussion series at 2:00 pm on Sundays. The cost is $250 Pesos per person per session. (If you want to enjoy a meal at Nacho Daddy before the presentation, you can get a package price of only $530 Pesos.) Tickets are on sale now at The Boutique Theatre or online at btpv.org.
On March 18th, he'll be presenting "So Far From God, So Close to The United States"
So much of Mexican history was and continues to be determined by decisions made not here but in the United States, that we just had to talk about this love-hate relationship. Mexicans are often equally given to admire Americans and their country as they are to despise everything about them. Come and discover how Mexico interprets and often misunderstands everything American.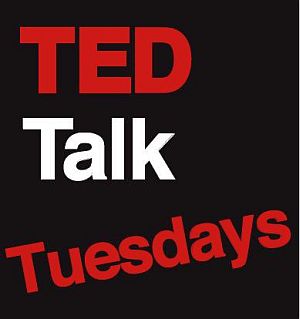 TED Talk Tuesdays
The Boutique Theater continues its wildly popular educational discussions, "TED Talk Tuesdays" every other Tuesday from 10 am to 12 noon throughout the 2017-2018 season. Bringing lovers of learning together, TED Talk Tuesdays offer insights and inspirations from local experts in a variety of fields and pursuits. A no-host breakfast menu, offered by the Nacho Daddy kitchen, features items like breakfast burritos, coffee and other beverages.
Upcoming TED Talks
March 20: "Finding Your Happy"
April 3: "The Power of Your Mind"
Tickets cost $250 pesos each. Advance ticket purchases are recommended, and are available from btpv.org, or at the box office. Audience members are encouraged to remain after the presentations, to cultivate friendships and continue discussions, during a no-host lunch. The restaurant's "Mex-Tex" menu includes such favorites as Tortilla Soup, Steak Nachos, and Chicken Fajitas.
Mikki Prost in 'Patsy Cline's Jukebox'
March 20 is your last chance to see Puerto Vallarta singer, dancer and actress, Mikki Prost, who researches and stars in her own tribute shows. On Tuesday, she performs "Patsy Cline's Jukebox," honoring the country-western singing superstar. Blending music and memories, this heart-warming show starts at 6:00 pm. Mikki is known for her warm rapport with audiences, and she enjoys chatting and sharing stories with her fans after each of her performances.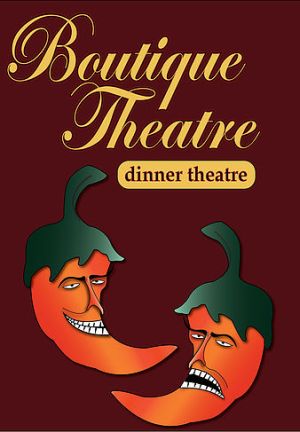 Time2Play Open Mic Nights
Garry Carson is host for Time2Play Open Mic Nights, where anyone can share their love of music and performing. Admission is just 50 pesos, free for anyone to takes the stage. Upcoming Open Mic Nights are scheduled to take place at 7:00 pm on March 28 & April 4.
Live Music With No Cover Charge
Offering great food, a friendly staff and live music played upstairs most every night at 8:30 pm – with No Cover Charge! – Nacho Daddy is Puerto Vallarta's favorite place to party. A variety of rock, blues and other genres are featured, often with special guest stars. Here's the current line-up:
Tuesdays: Cat Daddy, Retro Swing
Wednesdays: The Joker Trio, Rockabilly
Thursdays: Gloria and Da Crew, Classic Rock
Fridays: Texas Embassy Blues Band, Blues
Saturdays: Chris and Jedda, Acoustic Rock
More Fun Stuff to Do at Nacho Daddy
Happy Hour Trivia: Mondays from 5-7:30 pm
Vallarta Charity Bingo: Every other Wednesday at 4:00 pm
Fast Eddie's Karaoke Party: Saturdays from 8:30 pm to 12:00 am
For more information and live entertainment updates, Click HERE or become a fan of Nacho Daddy on their Facebook Page.
About The Boutique Dinner Theatre
Located upstairs at Nacho Daddy, The Boutique Dinner Theatre offers exciting evenings of dinner-and-a-show entertainment. Quality dinners are served at 5 pm, with the shows at 6 pm – except on Wednesdays, when no dinner is served and the show is at 7:30 pm. Diners can choose a steak, chicken, or vegetarian meal – or order from the Nacho Daddy's famous "Mex-Tex" menu. Is 5:00 too early for your dinner? Feel free to order after the show from the Nacho Daddy kitchen. Tickets can be ordered for dinner and a show, or the show only, at btpv.org, or by calling 044-322-728-6878. You can also stop by Nacho Daddy every day from 11 am to closing to pick up your tickets in person. Check for upcoming shows at The Boutique Dinner Theatre on Facebook.

Awarded TripAdvisor's Certificate of Excellence, Nacho Daddy Mexico is the premier sports bar and restaurant in Puerto Vallarta. Open daily from 11 am to 12 am for lunch, dinner, live music (with no cover charge!) and lots of fun, this popular south side hangout is located at Basilio Badillo #287, only two blocks off the beach in the heart of the Romantic Zone. Credit cards accepted. For more information, visit NachoDaddyPV.com or become a fan on their Facebook Page for promotions, daily specials and more.

Click HERE to learn more about Nacho Daddy Mexico Restaurant & Sports Bar.