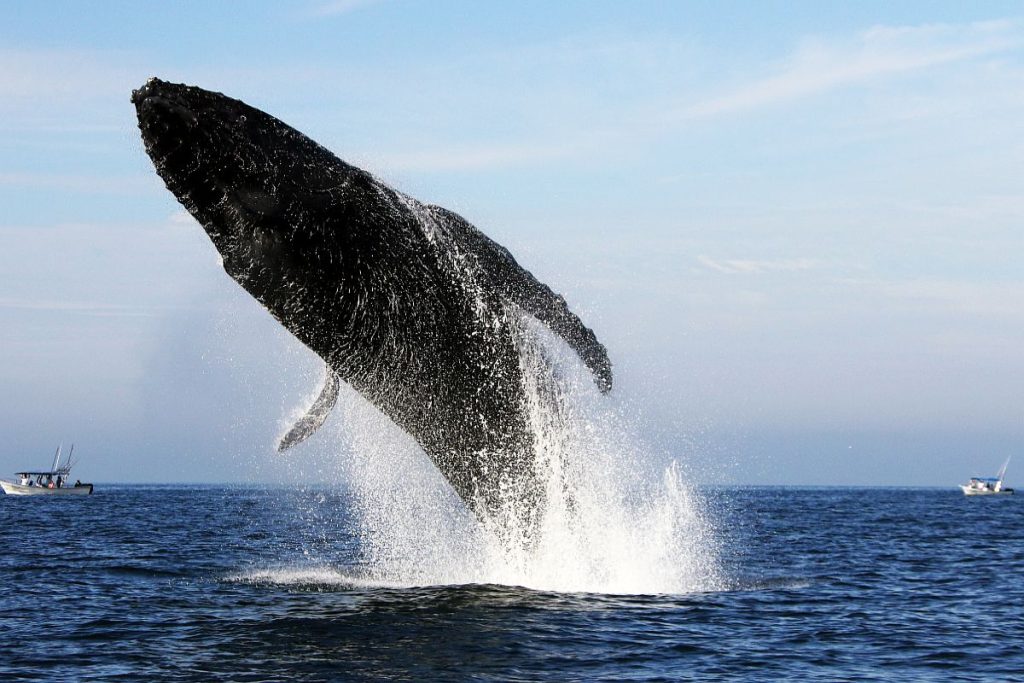 Puerto Vallarta, Jalisco, Mexico – In a daring venture set to unfold on Saturday, Stephanie Montero Bending is gearing up to brave the waters of Banderas Bay. The "Swim for the Whales" challenge, spanning 35 kilometers from the Marietas Islands in Nayarit to Las Gemelas Beach in Puerto Vallarta, is not only a test of Montero's endurance but a powerful statement in support of whale conservation.
Montero's six months of rigorous preparation have been backed by a dedicated team of experts. Led by coach Coco Villegas, the team includes Eduardo Santiago and Felipe Díaz as coaches, Karina Almanza as observer, Elizabeth Reyes as nutritionist, David Vázquez as the doctor, Valentina Cantón as the physiotherapist, Alex Arévalo as the kayak paddler, and Yoselin Gloria as the supporting member. Their collective efforts aim not only to assist Montero in this ambitious feat but also to generate funds for crucial whale research.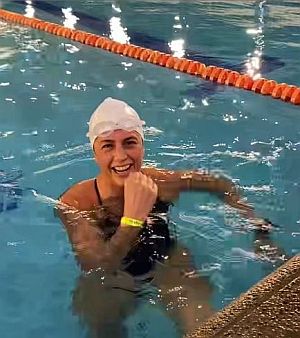 The "Swim for the Whales" is no ordinary swim; it's classified as an ultra marathon in open water. Karina Almanza, the nutritionist on Montero's team, emphasizes the enormity of this swim, likening 10 kilometers in the open sea to a land marathon. Montero's adherence to international regulations is crucial, requiring her to wear specific gear, including a swimsuit designated for training, a swimming cap, and goggles. She is not permitted any contact with boats, the kayak, or anyone else during the entirety of the swim.
Success in this extraordinary endeavor hinges on Montero completing the entire 35-kilometer stretch solo. Upon reaching Las Gemelas Beach, she must emerge entirely from the water to officially mark the completion of her swim. The Marathon Swimmers Federation (MSF) will validate this accomplishment, documenting it among the world's long-distance swims.
Beyond the personal triumph and physical challenge, the "Swim for Whales" seeks to amplify the urgency of conserving humpback whales that, every winter, migrate from the cold waters of the west coast of Canada and the United States to the warm, sheltered waters of Banderas Bay to procreate and raise their young.
Montero is on a mission to raise $500,000 pesos to support research and protection initiatives through the Ecology and Conservation of Whales association (ECOBAC), which has been dedicated to conservation, research, protection and outreach projects in the Banderas Bay for over 25 years. As Stephanie Montero Bending plunges into this formidable challenge, she not only tests her limits but aims to create lasting ripples of awareness and support for the protection of these majestic marine creatures.
Whale photo courtesy of Larry Bennett, thewhalesofpuertovallarta.com