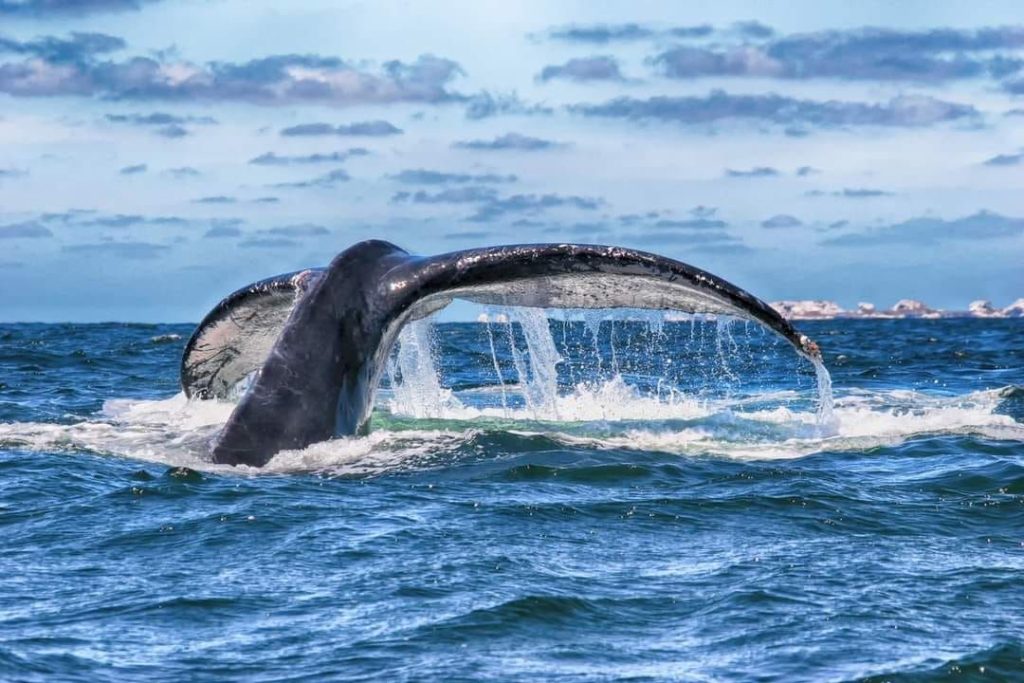 Puerto Vallarta, Mexico – Every year in late November, Humpback whales make an incredible journey from the cold waters of Alaska to the warm, sheltered waters of Banderas Bay to procreate and raise their young. This annual migration is a spectacular sight, and it gives visitors a unique opportunity to witness these majestic creatures in their natural habitat.
This year, the Secretaría de Medio Ambiente y Recursos Naturales has officially announced that the whale watching season on Banderas Bay will begin on December 8, 2023, and continue until March 23, 2024. During this time, numerous tour operators offer whale watching excursions, taking passengers out into the bay to search for these gentle giants.
When choosing a whale watching tour, it is important to make sure that the vessel is authorized to operate in the bay by the Environment and Wildlife Secretariat (SEMARNAT). Authorized vessels will have a copy of their permit on board and will fly the whale watching flag. On these boats, crew members have been trained to offer participants the best possible experience without affecting the whales in their natural habitat.
Tours leave daily from Puerto Vallarta's Maritime Terminal, beginning at 8:00 am. One can choose from special boats designed specifically for whale observation, a variety of smaller boats, or the larger tour boats that also provide food and beverages.
Whale watching expeditions typically last between 2-4 hours. During this time, passengers will have the opportunity to see, and photograph, the whales breaching, spyhopping, and engaging in other behaviors. It is an unforgettable experience that is sure to create lasting memories.
So, if you are planning a trip to Puerto Vallarta this winter, be sure to make time for a whale watching excursion. It is an experience that you will not soon forget.
Additional tips for whale watching:
Dress in layers, as the weather can change quickly at sea.
Bring sunscreen, sunglasses, and a hat.
Be sure to stay hydrated by drinking plenty of water.
Keep a camera or binoculars handy to capture the whales' amazing behavior.
Follow the instructions of your tour guide and respect the whales' natural habitat.