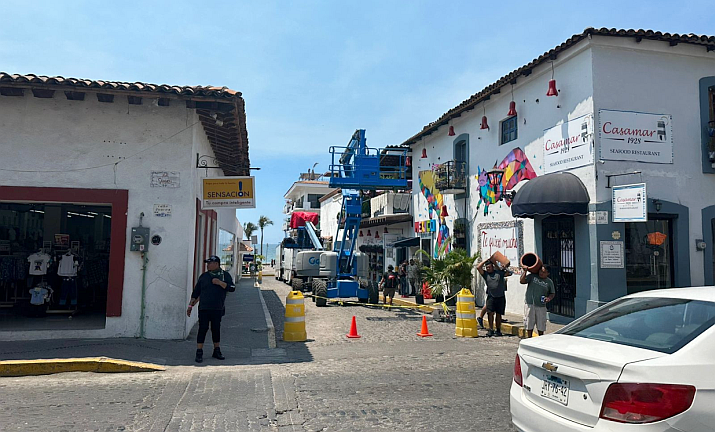 Puerto Vallarta, Mexico – Driving in downtown Puerto Vallarta has been challenging again this week as the cast and crew of Acapulco continue filming the third season of this popular Apple TV series. Traffic and parking restrictions on Calles Matamoros, Hidalgo, Agustín Rodríguez and Juarez are expected to end at 8:00 pm on Friday, May 26.
In addition to the Eugenio Derbez series, recordings of Mexican films are scheduled for this summer, including two European series that will be shot here by renowned companies like Warner Brothers. There are also talks with producers who want to record a British series.
"We have had a great response from production houses because, in addition to the support that the municipal government offers film crews, Puerto Vallarta offers natural beauty and, most importantly, safety," said the Municipal Tourism Director, Christian Preciado Cázares.
The people of Puerto Vallarta also play a role because they are open to receiving film crews and understand the importance of these companies and the considerable amount of money they spend here, which benefits many local families.
This makes Puerto Vallarta a very attractive destination for film and television producers, both national and foreign. "We live in such a quiet port that they feel completely comfortable, so they recommend that other production companies come to Puerto Vallarta to do their work," Preciado Cázares added.