Vallarta Tours & Activities
Superior Tours Vallarta Travel Agent and DMC
Let's Explore Mexico!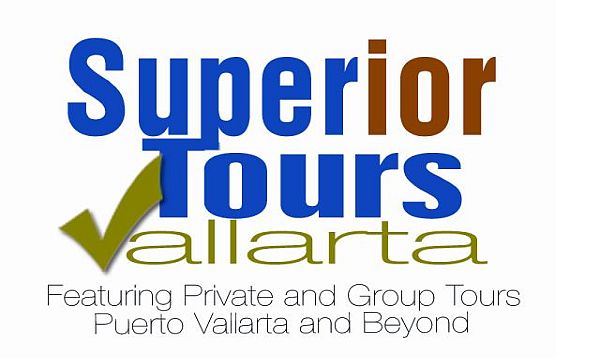 Whether it is your first vacation to Mexico or your 20th trip, there are hundreds of fascinating places to explore – from beaches and jungles to quaint villages and metropolitan cities. Superior Tours Vallarta offers only the best tours available in the Banderas Bay region, throughout Mexico and in Latin America – for every taste, group size and budget.
Fluent in 5 languages, Superior Tours Vallarta owner Astrid van Dam has been a Mexico Tourism Administration certified guide for more than 10 years, during which time she has traveled with tourists in Mexico, Guatemala, Belize and Honduras for an average of 9 months per year. Nobody knows Latin America better than her!
Several years ago, Astrid started Superior Tours Vallarta with her now famous 3-day "Sightseeing and Shopping" tour to Guadalajara. Today, Superior Tours is a full service, licensed travel agent and DMC in Old Town Puerto Vallarta – and the Banderas Bay area's leading Tour and Transportation company.
In addition to being an agent for many airlines and cruise companies, they can also arrange ETN or Primera Plus bus tickets to Guadalajara, Mexico City and thousands of other destinations. Add to that expert multi-lingual guides leading only the best tours available in Puerto Vallarta, around Banderas Bay, and throughout Mexico, for one person to groups of all sizes, and you'll see why Superior Tours is the right choice for all of your travel needs.
Low Season – an opportunity to learn and make contacts
According to Astrid, there is no such thing as "low season" in Vallarta – during the region's less busy months she takes courses all over the country and visits international Tourism Fairs. She has taken countless courses on the history of Mexico at the Universities of Guadalajara and Mexico City, and holds a certificate as a Copper Canyon Specialist.
"One of the reasons why people like to travel with Superior Tours is the high quality trips we offer at the best rates in town," says Astrid. "A 3 day tour to Guadalajara costs only $175 USD, and a fully arranged tour to the Copper Canyon is offered for less than $650 USD. Despite the difficult economy, our prices make traveling from Vallarta very accessible!" she adds.
So the next time the 'travel bug bites' you, call +52 (322) 222-0024, send an email to Info(at)SuperiorToursVallarta.com, or visit SuperiorToursVallarta.com, and let Superior Tours' travel experts custom design an excursion suited to your wants and needs.