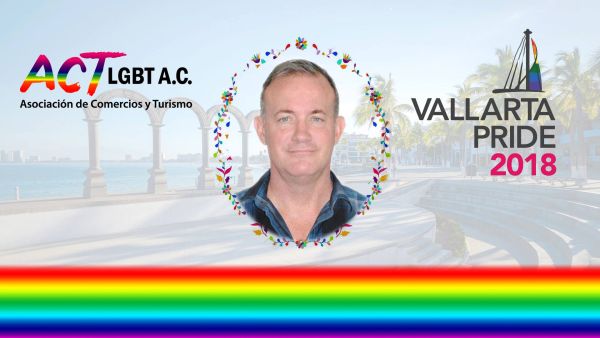 Puerto Vallarta, Mexico – TED Talk Tuesdays continue to bring people who love learning together every other Tuesday from 10 am to 12 noon at The Boutique Dinner Theatre. Each week, an "interesting person" living in Vallarta will share his or her expertise and insights, on a variety of socially relevant topics.
Next up is William Hevener, the Director of ACT LGBT A.C., an influential legal coalition representing the interests of Puerto Vallarta LGBT, LGBT-friendly businesses and independent professionals, who will present "Reflections on the Eve of Vallarta Pride 2018: Heading toward year-long tourism, and positive social change," on Tuesday, May 15.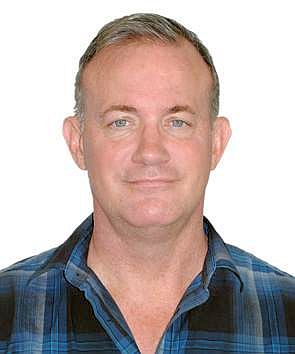 The LGBT market is essential to Puerto Vallarta's economic growth. A strong LGBT business community is needed to maintain and develop the local market, as well as year-long tourism. For the past five years, Bill has been one of the creators of Vallarta Pride and ACT LGBT AC.
Vallarta Pride secures Puerto Vallarta's place in the world as an international LGBT destination all year. This year, Vallarta Pride kicks off on May 20, 2018 splashing out seven fun-filled days of arts and cultural events, concerts, films, and more.
According to Bill, La Zona Romantica is home to one of the largest collection of gay businesses in Mexico, if not the world, and Vallarta enjoys an amazing year-round climate. "We have weather that allows you to go to the beach 347 days per year. We have amazing food and the friendliest people. What more do you need to make your dream vacation come true?"
Bill is from Greenwich, Connecticut, and has lived in Puerto Vallarta for 13 years. He is married to Raul Duran, and Raul's nephew Zuri is in their care.
About TED Talk Tuesdays
Every other Tuesday, an "interesting person" living in Puerto Vallarta shares his or her expertise and insights, on a variety of socially relevant topics. Most presentations will be accompanied by slide illustrations and other media. Breakfast Burritos, Breakfast Sandwiches, coffees, teas, and other fare will be offered from the Nacho Daddy kitchen and bar, at nominal prices.
Each talk concludes with a half-hour interactive discussion, in which audience members may make comments and ask questions of the speaker. Tickets cost $250 pesos each and can be purchased online at btpv.org, or at the door.
Audience members are encouraged to remain after the presentations, to cultivate friendships and continue discussions, during a no-host lunch at Nacho Daddy. The restaurant's "Mex-Tex" menu includes such favorites as Tortilla Soup, Steak Nachos, and Chicken Fajitas – all reasonably priced.
The Boutique Theater is located upstairs at Nacho Daddy Mexico, the premier sports bar and restaurant in Puerto Vallarta. Open daily from 11 am to 12 am for lunch, dinner, live music (with no cover charge!) and lots of fun, this popular south side hangout is located at Basilio Badillo #287, only two blocks off the beach in the heart of the Romantic Zone. Credit cards accepted. For more information, visit NachoDaddyPV.com or become a fan on their Facebook Page for promotions, daily specials and more.
Click HERE to learn more about Nacho Daddy Mexico Restaurant & Sports Bar.