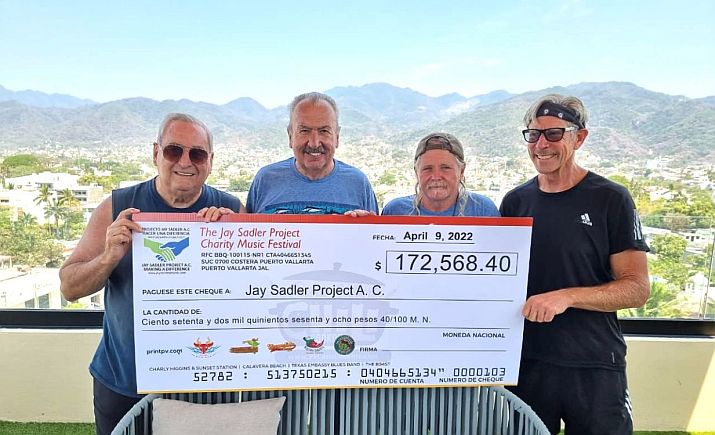 Puerto Vallarta, Mexico – Each year the Jay Sadler Project A.C. hosts the Puerto Vallarta Chili Cook-Off and the Charity Music Festival as its two major fundraisers. All monies raised from ticket sales, sponsor fees, raffles, and Silent Auction, go directly towards funding our community activities for the year.
The Jay Sadler Project A.C is a Jalisco based non-profit organization providing necessary resources to improve various institutions in the Banderas Bay area and Puerto Vallarta. These include Day Care Centers, Senior Citizens Homes and Schools for the Disabled, Public Schools in rural areas and other private charitable institutions. The Jay Sadler Project A.C. also provides building maintenance, repairs and installation of playgrounds in the community. More information may be found online at JaySadlerProject.com.
The 10th Annual Puerto Vallarta Chili Cook-Off was held on February 19 at Puerto Mágico. Over 800 people were in attendance to sample various types of Chili served up by 20 area restaurants and individuals. In addition to ticket sales, revenue was generated by donations of a percentage of profits from the participating vendors including Murphy's Irish Pub, who operated the Beer Gardens, Nacho Daddy, who had the cocktail concession, and Ofelia's Wine Bar. Participating food vendors Buricco Food Truck and Tacos Diaz also enjoyed a profitable day in the sun.
A total of $148,784.60 MXN (profit after expenses) was raised. It should be noted that in addition to helping fund the Jay Sadler Project A.C. activities for the coming year, the Chili Cook-Off offers a means of promotion and sales to all our participating partners as well as a showplace, and payday, for local bands. It truly is a community effort.
In 2023 the Cook-Off will again be held at Puerto Mágico on February 18. As the date draws nearer, more information will be available at pvchilicookoff.com.
On April 9 the 2nd annual Charity Music Festival was held at El Rio BBQ Bar. We were limited to an attendance of 300 and the event sold out.
Four of the Puerto Vallarta area's best bands played throughout the day: Charlie Higgins and Sunset Station, Calavera Beach, The Texas Embassy Blues Band and The B34st (formerly known as Trez Cuartoz).
In addition to ticket sales, funds were raised via the Silent Auction and raffles that were held throughout the day. A total of $172,568.40 MXN (profit after expenses) was raised.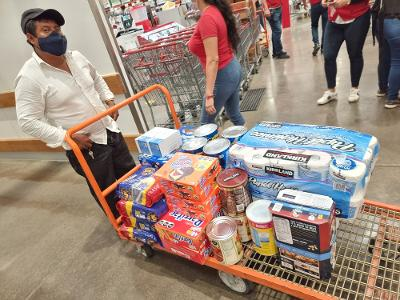 How the Money is Spent: Projects 2022
School in Volcanoes
Repairs: repair of desks and modification in paint and material. 80 boards were purchased, made of wood, which were varnished and painted and installed with screws.
Money invested: $18,664
Vista Hermosa
Work: mesh, welding, game painting, table installation
Money invested: $30,572
School: Progress Palm
Work: painting, grid and safety signs and games, waterproofing the roof
Money invested: $13,500
Heroes of the Homeland School
Work: library and surrounding painting, waterproofing, water discharge pipes, gutters
Money invested: $19,366
Remance Playground
Money invested: $29,850
Coapinole Hostel
Work: painting of safety signs, kitchen, halls, fence, arrangement of water tank
Money invested: $14,356
Abraham Lincoln School
Work: painting railings, kitchen, electrical work and bathroom installation
Money invested: $8,000 + Work in Progress
Backwater Park
Work: install court mesh, installation of slides, swings and painting
Money invested: $18,900
Las Palmas Park. Pending.
Work: slides and tunnel of the public park
Money invested: $4,333
Asociación Femenil Vallartense A.C. Children's Cancer Screening Center (Canica)
Money invested: $7,257
San Vicente School For Migrant Children Feeding Program
Money invested: $18,610
Casa Hogar Orphanage Starting June 4, with 4 Hotels participating
Money invested: TBD