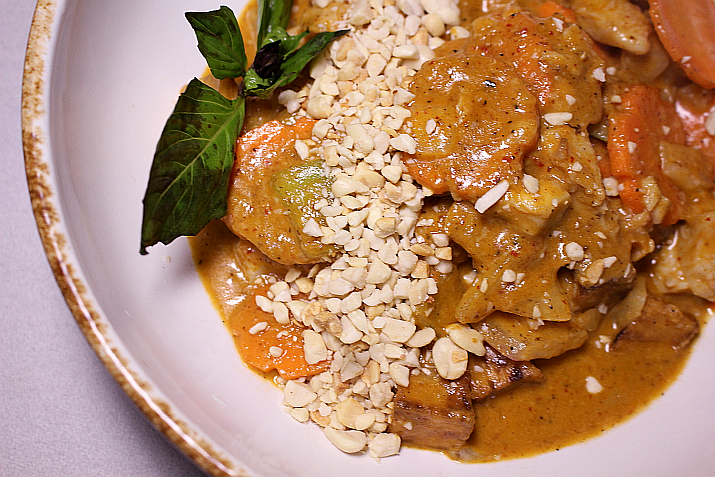 Puerto Vallarta, Jalisco, Mexico – It's the king of curries and the curry of kings. Massaman curry is one of Thailand's signature curries and has a very interesting history, yet it is a bit of an outlier in Thai cuisine. The sumptuous dish is a culmination of the influence of trade, religion, politics and recipe swapping.
Massaman is not a Thai word. It comes from the word mosalman and is the Persian word for Muslim, so Muslim Curry. It is a fusion dish, combining the main ingredients from Persia (now Iran), the Indian subcontinent and the Malay Archipelago. A real blend of cultures.
There are two theories as to how the dish arrived in Thailand, known as Siam at the time and encompassing Myanmar and Thailand. The first is through a prominent Persian merchant who introduced massaman curry and Muslim cuisine to the Royal Court of Ayutthaya, a cosmopolitan city in the 17th century.
The city was a trading center between the East and the West. There were merchants from Japan, China, Russia, England, the Netherlands, France, India and Portugal, as well as traders from Persia. They were often guests at the palace and they brought their favorite cooking ingredients and cooking methods with them. Persian cuisine became popular at the palace under King Narai the Great, who ruled from 1656-1688.
Another theory points to the southern border where the country meets with northern Malaysia. There, recipes were shared that were both Malay and Indian. It was a favorite of King Rama V (Chulalongkorn) who ruled from 1868 until 1910.
In either case, massaman curry has true Thai Muslim cuisine roots, which has an incredible base. It is a heavily aromatic medley of blended spices, which is flavorful and mildly spicy. There are also slightly tangy notes from tamarind and a bit of sweetness because of coconut milk.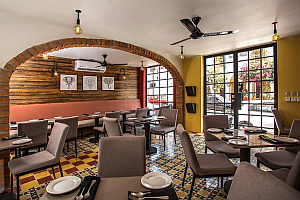 And, because of its religious influence and Islamic dietary laws, the curry is most commonly made with chicken, beef or mutton – not pork. The main flavors come from spices typically associated with Indian curries, like cumin, coriander, cloves, nutmeg, cinnamon and cardamom. Massaman is unusual amongst Thai curries in that it doesn't include curry leaves as part of the cooking process.
Perhaps this is one of the more beloved Thai curries because of its depth of flavors from the multiple spices and is considered mild compared to other Thai curries. Massaman curry was considered a dish reserved for special occasions and religious ceremonies, but you can enjoy any time at Siam Cocina Thai in Puerto Vallarta, Mexico.
There are plenty of vegetables and they add roasted potatoes, red onions, carrots and crushed peanuts along with shrimp paste, in addition to the spice blend. You can also add tofu, chicken, shrimp or beef. A great accompaniment is jasmine rice.
Snap your chop sticks at Puerto Vallarta's only authentic Thai restaurant, Siam Cocina Thai. They feature classic dishes from all over Thailand and each one is hand prepped and cooked to order for in-restaurant dining or take-out.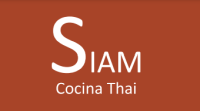 There are two Siam Cocina Thai restaurants in Puerto Vallarta. One is located at 271 Francisco Madero in Colonia Emiliano Zapata, just north of Zona Romantica, and just south of the Rio Cuale. It is open Tuesday through Sunday from 5:00-10:30 pm. The other location is at 317 De Los Tules in Jardines de Vallarta, three blocks east of Costco. The hours are Tuesday through Sunday from 2:00-10:00 pm. Both are closed on Mondays. Visa, MasterCard and Amex accepted. Pets or animals are not allowed inside the restaurants.
For more information, click HERE, visit SiamPV.com, or follow Siam PV Cocina Thai on Facebook.