Siam Cocina Thai
"Vallarta's Only Authentic Thai Restaurant
Snap your chop sticks at Puerto Vallarta's only authentic Thai restaurant, Siam Cocina Thai. They feature classic dishes from all over Thailand and each one is hand prepped and cooked to order, many in sizzling woks.
The magic of Thai cuisine is that the same dish can be sweet, salty, sour, spicy and contain hints of bitterness, all at the same time. This could shock those unfamiliar with Thai food but it's those characteristics that make people fall in love with it. The flavor profile also sets it apart from the cuisine of other Asian countries. The layers of flavors just can't be beat.
Choose mild, medium or spicy from a variety of thoughtfully created main courses and appetizers. Some dishes add a creamy consistency from coconut milk. These tastes are carefully blended to get the perfect balance for every palate.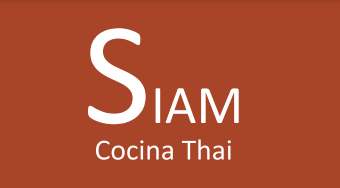 Start your dining experience with Fried Spring Rolls, a warm soup/Tom Yum Gung, a cool Green Papaya Salad or Grilled Chicken Skewers with spicy peanut sauce. Then indulge your taste buds with one of six Thai curries or wok creations like Pad Thai, Drunken Noodles or a variety of stir fried dishes. Be sure to leave room for dessert and dive into the Sticky Rice With Mango or a Baked Banana.
Siam is a warm Thai restaurant built with love and passion for Thailand. Visit either of their locations and enjoy the art of the Thai cuisine dining experience.
There are two Puerto Vallarta locations. The original restaurant is located at 271 Francisco Madero in Colonia Emiliano Zapata, just north of Zona Romantica and just south of the Rio Cuale. It is open from Tuesday through Sunday 5:00-10:30 pm. For reservations, visit the website or call 322-223-4665.
The second location is at 317 De Los Tules in Jardines de Vallarta, three blocks east of Costco. The hours are Tuesday through Sunday from 2:00-10:00 pm. For reservations, visit the website or call 322-259-1602.
Both restaurants are closed on Mondays. Visa, MasterCard and Amex accepted. Pets or animals are not allowed inside the restaurants. For more information, visit SiamPV.com, or follow Siam PV Cocina Thai on Facebook.