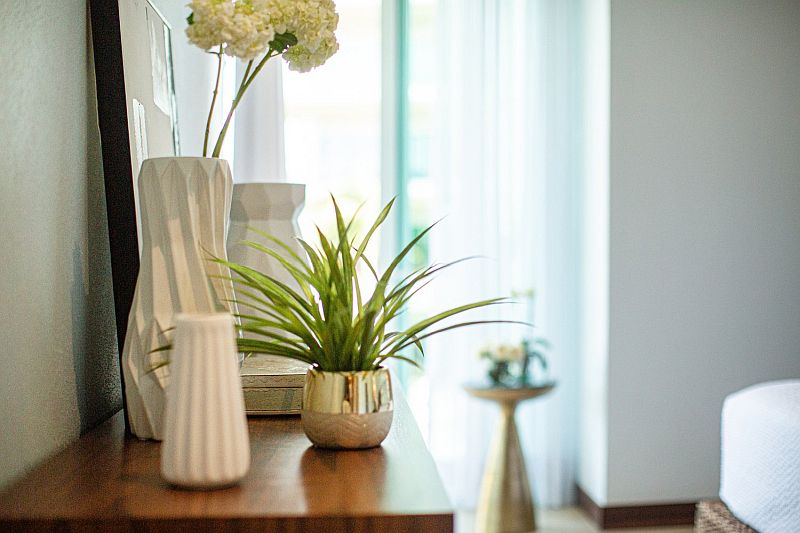 Puerto Vallarta, Mexico – Investing in a rental property or vacation residence takes vision and tenacity. The path from purchase to pulling down the dividends isn't necessarily a straight line. A lot can happen from closing date to cashing in that monthly crypto currency.
But one thing is for sure. A professionally designed and decorated home is certain to bring in higher nightly rental rates than your DIY competitors. Bookings for resort markets are hotter than ever as flight restrictions are lifting and travellers are finally able to check off destinations on long held bucket lists. After all, these sunny unspoiled locales offer plenty of sunshine, social distancing and myriad options for private, secluded stays.
In this era of split second right swipes, it's easy to see why capturing screen share is essential. Helping our owners consistently capture the best bookings and occupancy levels is our speciality.
These Five Design Rules are our White Glove Install Team's Go Tos:
Cohesive color palettes
Distinctive decor themes
Properly hung artwork, media and electronics
Well-placed, collectible accessories
Those all-important luxury upgrades
Used together, these five design rules can help to pimp your vacation rental and create an unforgettable impact as potential renters quickly skim the many options for a (sometimes saturated) specific location.
Do the Numbers:
Think about the value of furnishing your vacation property with a professionally chosen decor plan and a pack of clear photographs – with every room staged and styled to the exact specifications required by leading booking sites like Airbnb, Mr BandB, VRBO and it's affiliate HomeAway.
Within 35 days of your closing you could complete a CRATE Interiors White Glove Install, schedule your staging and receive your photos ready for upload to your property listing. This leads to faster site traffic, rapid reservation inquiries, and ultra-valuable bookings – earning you immediate income and ROI on your investment.
The alternative is the cost of doing it on your own, perhaps piece-mealing the selections over several months, incurring the costs of travel to the jobsite, multiple hotel stays or, worse yet, camping on a mattress while you complete the process. Be prepared for numerous deliveries, hiring contractors and trades. Then waiting, waiting, waiting for the unit to be complete. Simply put, this is loss of revenue on your investment.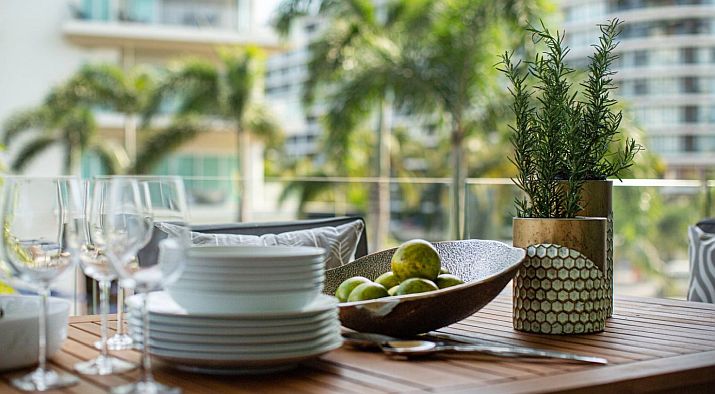 Leverage Our Experience:
For over a decade our design team has specialized in interior design for coastal markets, beachfront properties and vacation homes near the shore. We vet our global base of furniture manufacturers for durability in humid climates and rigorously test these collections for comfort and style. Our distinctive decor themes, eye-catching art and collectible accessories are repeatedly reviewed in the guest experience.
There's no doubt that "WOW factor" is what renters are looking for and you don't want to be passed over because of the lackluster, uninspired appearance of your precious investment. Think like a SuperHost and the dividends will follow. Schedule your FREE design session today… now that's a CRATE idea!
Helpful Links:
• Seriously savvy decor tips we love
• Cultural and destination-driven hacks to get your property noticed
• Fun tips on getting your home renter ready
---

CRATE Interiors offers the only fully turn-key interior décor service in Puerto Vallarta, Mexico, representing the widest selection of home furnishings in the Banderas Bay region. For inquiries regarding the CRATE design service, please email info@crateinteriors.com. For portfolio and testimonials, visit CRATEinteriors.com.