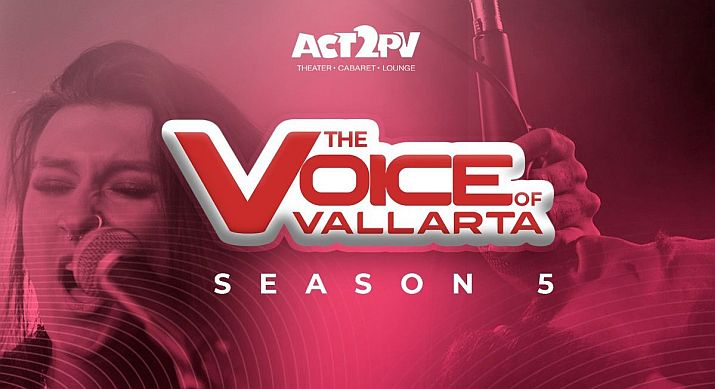 Puerto Vallarta, Mexico – Designated by TripAdvisor as the #1 Entertainment Venue in the Banderas Bay and #2 on the list of 'Things to Do in Puerto Vallarta,' Act2PV is THE place to go for HOT shows and COOL Summer fun!
So, if you are looking for something fun to do, head over to Act2PV to see some incredible 5-star entertainment at a very reasonable cost. Take a moment and visit the website at act2pv.com. to see the current shows. Also, check out the 2000+ 5-star reviews on TripAdvisor! Tickets are available on the website or at the box office, open 4-10 pm on show days.

FINALLY… The Voice of Vallarta is Back!
The Show Everyone Has Been Waiting For!
Sundays at 8:00 pm
Act2PV is very excited to announce the first week of the Voice of Vallarta singing competition which begins on Sunday, July 10 at 8:00 pm! The Voice of Vallarta is the largest vocal competition in the Banderas Bay. Auditions have been held and 20 talented contestants have been chosen for this competition. Hosted by Juan Pablo Hernandez, this 8-week show is very entertaining and fun! Many of the former contestants have benefitted tremendously from being a part of this show, including some having their own shows, and others appearing on stage in various musical productions. Some have even gone on to participate in other competitions, such as the Karaoke World Championship (Congratulations, Luis A.V. Ruiz on your recent 2nd place in KWC-Mexico), The Voice of Mexico and many others! Act2PV invites you to attend each week and support your favorite contestant. Tickets are available at act2pv.com and at the box office, open 4:00-10:00 pm on show days.

Act2PV Showguide (July 8 – 15)
Always check the website at act2pv.com for any last-minute changes to the show schedule.
Fascinating Friday, July 8
9:30 pm – It's Raining Men – featuring Act2PV's super sexy male dancers along with incredible (and sexy) vocalist, Bigi!
Super Saturday, July 9
7:00 pm – ECHOES, a contemporary dance revue featuring your favorite Rock Music, such as Pink Floyd, Guns and Roses, Beatles, System of a Down, Nirvana, Rolling Stones, Queen, and more…
8:00 pm – Eras Una Telenovela de Amor (It Was a Soap Opera of Love), a delightful musical comedy) featuring Edgar Sánchez, and some very special guests. OPENING NIGHT (Spanish)
Special Sunday, July 10
8:00 pm – Voice of Vallarta, 5th Season – a singing competition to choose the best voice in Vallarta! (Opening Night!)
Wonderful Wednesday, July 13
7:00 pm – The Greatest Show on Earth, a FREE SHOW featuring many of Act2PV's entertainers!
Fun Friday, July 15
9:30 pm – It's Raining Men – featuring Act2PV's super sexy male dancers along with incredible (and sexy) vocalist, Bigi!
Be sure to check out the many reviews for Act2PV shows on TripAdvisor, Google and Facebook, then go to act2pv.com for more show information, additional performance dates, and to purchase your tickets. Payment by PayPal (VISA & MasterCard) now available online on our website! Tickets are also available at the box office, now open 4-10 pm on show days.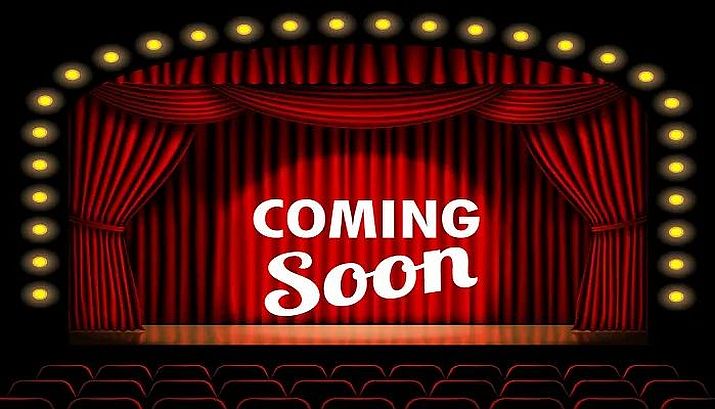 Coming Soon to Act2PV
July 17 – So Much Soul, featuring soul-singer extraordinaire, Kevin-Anthony II
July 21 – Hedda Lettuce, starring in "Raunch Dressing"
July 22 – Opera Concert, starring Brenda Gaviño, Mexican soprano
July 28 – Mexicana/Danza Folklorico, featuring Welcome Tequila, All-You-Can-Eat Taco Bar, Show
July 29 – Mecano Tribute, starring Eli Estrada and her live band

The Act2PV Entertainment complex is located on the corner of Insurgentes and Basilio Badillo on the South side of Puerto Vallarta. For more information, call (322) 222-1512, or follow Act II on Facebook. Click HERE to learn more about Act2PV.