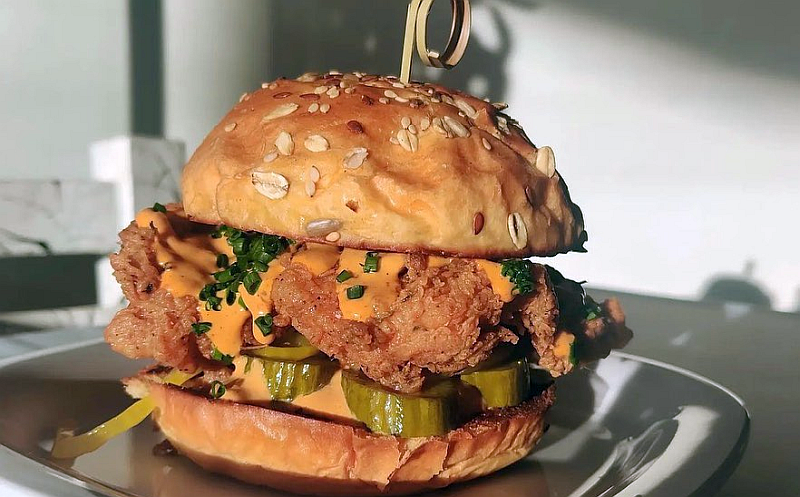 Puerto Vallarta, Mexico – I've so looked forward to sharing our experience with this restaurant, although I must admit a small disclaimer: we didn't have the opportunity to visit the physical location. Instead, we opted for a to-go order. Initially, my partner had planned to pick it up at their new Old Town location close to our home, but ended up placing the order in error through their main site across town. To our surprise, they not only offered to deliver the food to our home but also generously provided us with a 10% discount – a gesture that truly impressed us.
Now, let's dive into the heart of the matter – the food. True to its name, this place offers more than just something good; its dishes are undeniably excellent. And if you find yourself wondering about the rooster gracing their logo, well, it's a fitting representation as chicken takes center stage here, prepared in every conceivable way.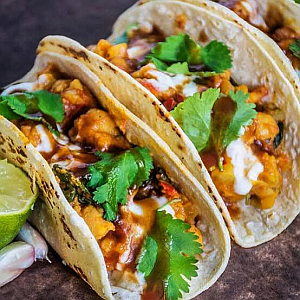 The restaurant boasts a selection of six chicken sandwiches, which have undoubtedly become customer favorites. Among them, my partner opted for The Buffalo Sandwich ($165 pesos), a massive creation consisting of beer-battered fried chicken, Algo's Pickles (a house specialty), and coleslaw, all on a buttered brioche bun. Meanwhile, I dove into my Chicken Barbecue Sandwich ($160 pesos), featuring a tangy BBQ sauce, those same tasty pickles, and loads of bacon. The Butter Chicken Tacos ($80 pesos) are next on my list of must-try items from their menu.
Both sandwiches proved to be creative, delicious, and more than we could eat. Nevertheless, we couldn't resist ordering a couple of sides. Initially, the Mac and Cheese ($120 pesos) appeared somewhat underwhelming in terms of portion size and presentation. However, to our pleasant surprise, the fusion of flavors from the blend of pepper jack, cheddar, cream cheese, gouda, and parmesan, enhanced by a subtle hint of herbs, truly impressed this Mac & Cheese aficionado – especially when we enjoyed the leftovers the following day. On the other hand, the Coleslaw ($80 pesos) was a rather basic offering that didn't quite justify its price. It fared better as a garnish for the Buffalo Sandwich than as a stand-alone side dish.
While I can't personally attest to the ambiance of the restaurant's interior, the pictures we saw showed a vibrant, arty, and enjoyable atmosphere. Needless to say, we eagerly anticipate the day when we can visit the restaurant in person and enjoy the full Algo Bueno experience.
I give Algo Bueno PV:

Calle Roma 126 Col Diaz Ordaz 48310
Open: 1 PM to 9 PM, Tuesday to Sunday
Reservations: 322-688-3167
I welcome your comments or suggestions of restaurants to try at TheHungryCriticPV(at)gmail.com.
Click HERE to read more Puerto Vallarta restaurant reviews.