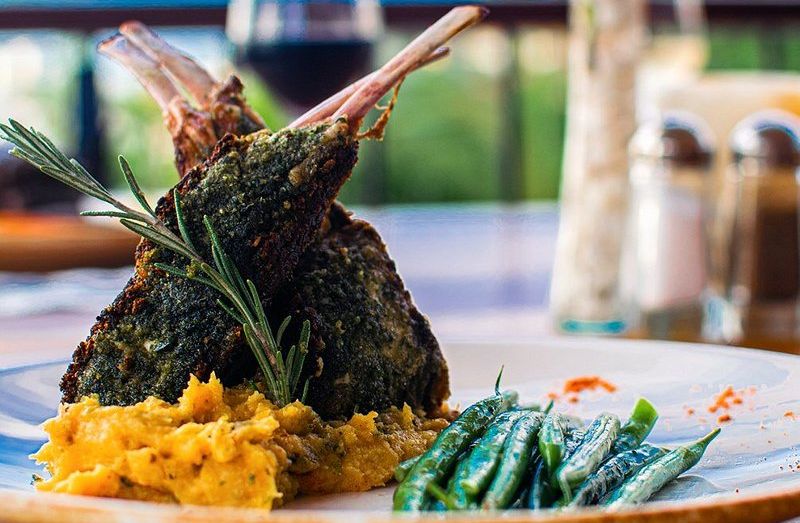 Puerto Vallarta, Jalisco, Mexico – Nearly 15 years ago, when we planted our roots in Puerto Vallarta, the gem down our street was Vista Grill. Touted for one of the most breathtaking views in town, it effortlessly combined elegance with a laid-back vibe, making it the go-to for memorable occasions.
Although the torch was passed through different hands and even lay dormant for a while, it has been beautifully reborn as Serrano's Grill. Sadly, its scenic advantage is slightly marred by a towering condo, like so many sprouting in our cherished old neighborhoods.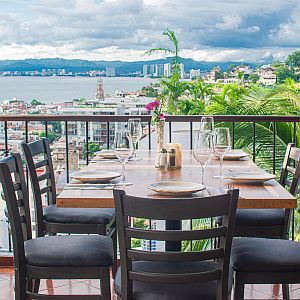 But let's set the scenic gripes aside and dive into the culinary delights. The Grilled Beef Sweetbreads ($280 pesos) caught my eye. I approached with caution but was rewarded with a delicious surprise. They were both tender and crispy, paired beautifully with chimichurri sauce and sitting atop a bed of roasted onions. Following this were the Mussels in a Creamy White Wine Sauce ($270 pesos). The broth, a harmonious melding of wine, bacon, garlic, onion, and a hint of curry, demands some extra dipping bread. Don't be shy to ask!
The main courses span a spectrum, from the Grilled Chicken Breast ($320 pesos) to the grandeur of the Tomahawk Steak ($2,350 pesos). We indulged in the Braised Short Rib in Red Wine Sauce ($540 pesos). The meat was meltingly tender, and the sauce's depth of flavor still lingers in my memory. Accompanied by creamy mashed potatoes and a refreshing medley of gourmet baby vegetables, it was a delightful break from the ubiquitous trio of carrot, cauliflower, and broccoli so often seen in town.
But the pièce de résistance was the Rack of Lamb ($680 pesos) across the table from me. I had no shame in asking for a taste of this Parmesan and fragrant herb-crusted artistic masterpiece. It reminded me of my longstanding love affair with this dish.
Rarely do I dole out 5-star reviews, but Serrano's Grill, soaring above our beloved city, genuinely earns its stars!
I give Serrano's Grill:

Pulpito 377, Alta Vista, 48380, Puerto Vallarta, Jal.
Open Daily 8 AM to 11 PM
Phone: 322-355-1422
Reservations: opentable.com.mx
I welcome your comments or suggestions of restaurants to try at TheHungryCriticPV(at)gmail.com.
Click HERE to read more Puerto Vallarta restaurant reviews.