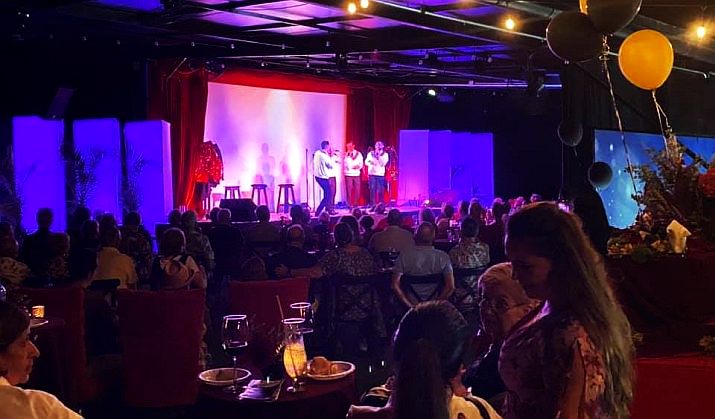 Puerto Vallarta, Mexico – Since the unexpected passing of Act2PV founder Danny Mininni last April, his business partners have been working very hard to keep his vision alive. Not only is the enthusiastic and visionary leadership of Puerto Vallarta's "Greatest Showman" gone, but ACT2PV is in need of some financial assistance.
ACT2PV's performance complex, conveniently located on Vallarta's South side, houses three entertainment venues: 'The Main Stage,' a 160 seat theater; 'The Red Room,' a 100-seat cabaret and 'Encore,' a 60-seat piano bar; where they present high quality theater productions, internationally-known cabaret acts, concerts, dance performances and a slew of other events.
Danny's business partners, Operations Manager Oscar Cisneros and Artistic Director Alfonso López, have both been involved in the administration of the theater since its inception and, determined that "the show must go on", they are working to bring another fabulous season of entertainment to Puerto Vallarta.
In addition to a huge array of musical cabaret, drag shows, dance performances and concerts planned for the 2022/2023 season, they also have some wonderful Main Stage productions planned, including Mamma Mia!, You're a Good Man Charlie Brown, Rock of Ages, Best of Broadway and Chicago!
However, there are many up front costs, such as show performance licensing, the building of sets and the procurement of costumes, among other expenses involved in opening the next season. Funds are also needed to to help keep ACT2PV afloat until the new season begins in November.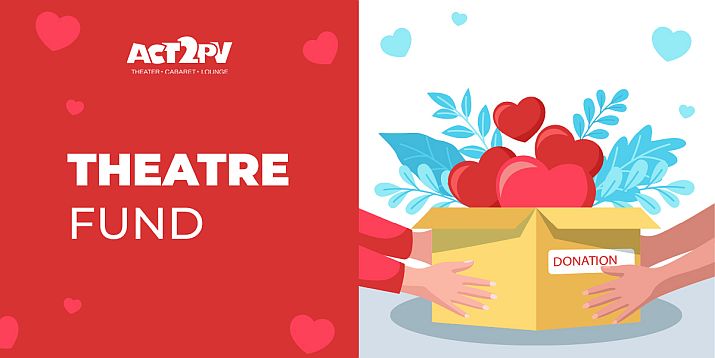 Monies that he had set aside to get ACT2PV through the long summer were secured in a safe in Danny's apartment. However, upon his passing, those funds were confiscated along with all of Danny's other personal effects. They are now tied up in his estate, to be dealt with by his family and beneficiaries. While there are internal documents confirming that the funds belong to ACT2PV, it could take up to two years for the estate to be settled and for those funds to be returned.
Even so, Alfonso and Oscar are committed to continuing the same level of high-quality entertainment that you've come to love at the largest performance venue in Puerto Vallarta.
This is where you come in.
Oscar, Alfonso, and a committee of dedicated volunteers have launched a fundraising campaign, along with many sponsorship opportunities, to raise the necessary funds to keep ACT2PV afloat until the high season begins again in November. They are asking you, the friends of ACT2PV, to please make a financial contribution. Large or small, donations may be made at act2pv.com, via bank transfer, or at the box office, open 4-10 pm on show days.
To learn more about 2022-2023 Season sponsorship opportunities, donations, or other ways that you can help the show(s) go on at Act2PV, please click HERE or contact Sharon Gerber at 916-803-4567 or sharongerber1(at)gmail.com.

The Act2PV Entertainment complex is located on the corner of Insurgentes and Basilio Badillo on the South side of Puerto Vallarta. For more information, call (322) 222-1512, or follow Act II on Facebook. Click HERE to learn more about Act2PV.