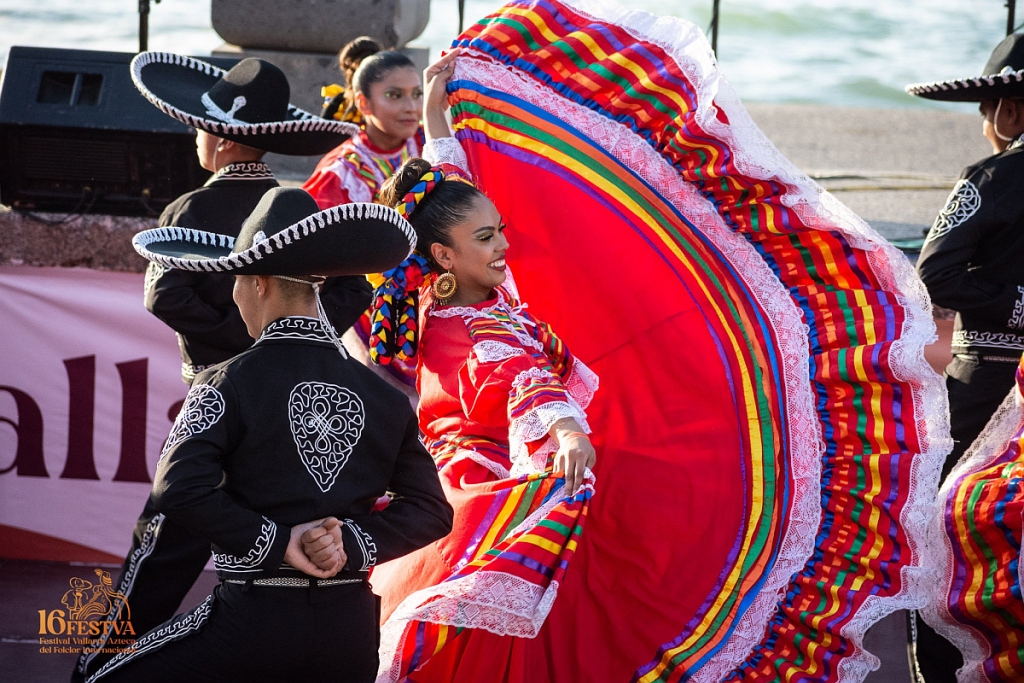 Puerto Vallarta, Mexico – From April 30th through May 7th, dance groups from all around Mexico and the world will participate in the 17th Puerto Vallarta Folkloric Dance Festival, an event organized by Grupo Folklorico Vallarta Azteca and endorsed by the International Council of Organizations of Folklore Festivals and Folk Art (CIOFF), a partner organization of UNESCO.
According to event organizer Antonio Salcedo, who is also the director of the Ballet Folklorico Azteca Vallarta, the festival's goal is to create bonds of peace and brotherhood between the groups and countries involved, as well as provide Puerto Vallarta residents and visitors with a celebration that brings the colors, music and traditions of Mexico to life through dance.
The XVII Festival Vallarta Azteca Del Folclor Internacional will have the participation of folkloric dance groups from various states of Mexico, including Veracruz and Chihuahua, as well as representatives of countries in Central and South America and Europe, who will be presenting free performances in various venues, such as Los Arcos del Malecón and Plaza Pitillal.
This year's program includes the participation of prominent companies such as: "Bocas Calles" Traditional Popular Dance Group (Costa Rica), Chilean Folkloric Fantasy (Chile), Sredets Dance Ensemble (Bulgaria), among others that have yet to be confirmed.
Salcedo explained that the repertoire of each participating group is traditional to the region it represents. "Every dance group will perform a 45 minute repertoire with pieces emblematic of the state they represent.
As true to tradition as to the dance and music, the elaborate and multi-colored costumes alone are worth stepping out to catch these performances, which are not to be missed!
More information, photos from past Vallarta Folkloric Festivals, and a complete schedule of this year's performances can be found on the Festival Vallarta Azteca del Folclor Internacional Facebook page.