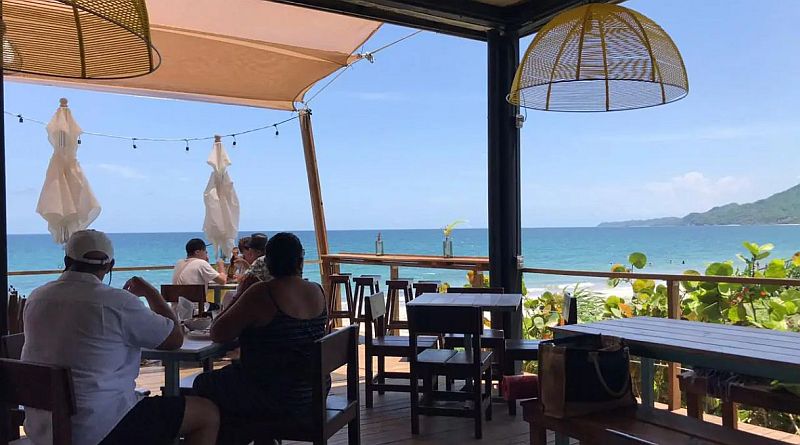 Puerto Vallarta, Mexico – After deciding to venture out of town for the following few reviews, I journeyed to experience El Barracuda's sister establishment up north. If, like me, you're a fan of the original in Puerto Vallarta's Cinco de Diciembre, this venture promises a refreshing twist.
Firstly, the drive there is a bit of an expedition. Ensure your vehicle is prepared for some rugged stretches towards the end. But upon arrival, walking down that gangplank, you instantly feel the difference. This space exudes a relaxed aura, offers more room, and features a stunning beach setting below – perfect for dining or sipping their standout margaritas.
The culinary journey begins with a delightful trio of salsas, zesty pickled red onions, and noteworthy sesame crackers. I suspect many will be tempted to ask for another round. Our table, being adventurous, sampled a broad spectrum of the menu. Here are some highlights:
The Crunchy Salad ($138 pesos) stays true to its name, boasting crisp veggies like celery and bell peppers, harmoniously blended with a sweet yet tangy dressing. The Guacamole ($138 pesos) shines even brighter when paired with those unique sesame crackers.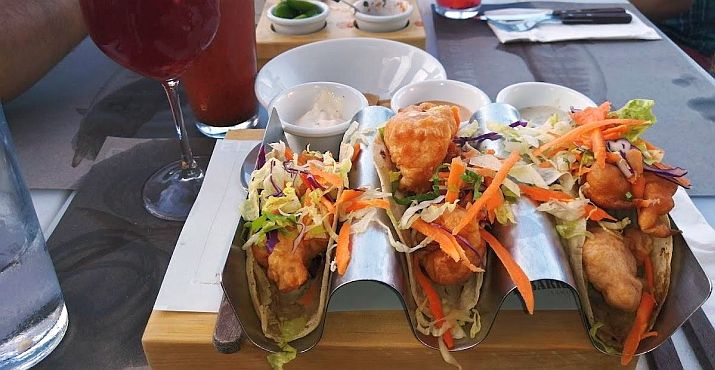 An essential on the menu is the Fish Tacos ($230 pesos). Enveloped in a savory beer batter, the Mahi Mahi is expertly prepared and nestled in soft tortillas, accompanied by a fresh slaw and a trio of sauces. Among them, the spicy Chipotle cream was my favorite.
For those inclined towards a heartier dish, the Shrimp and Rib-eye Steak ($549 pesos) is not to be missed. While it's on the pricier side compared to other dishes, the quality and generous portion easily justify the cost. As for the shrimp? Opting for garlic-seared added a rich flavor. For those who follow my column, you know I asked for extra garlic.
To conclude, the Deep-Fried Ice Cream ($115 pesos) was impossible to resist and certainly lived up to the anticipation.
If you are up for a little 'vacation' from Puerto Vallarta, I will advocate for this pleasant culinary diversion, a mere 90-minute drive north. It's a delightful blend of familiar and novel experiences.
I give El Barracuda Punta Mita:

Privada Careyeros 11, Punta Negra, Nayarit, 63734
Open Daily: 1:00 pm to 9:00 pm
Reservations: +52 329-298-4400
I welcome your comments or suggestions of restaurants to try at TheHungryCriticPV(at)gmail.com.
Click HERE to read more Puerto Vallarta restaurant reviews.