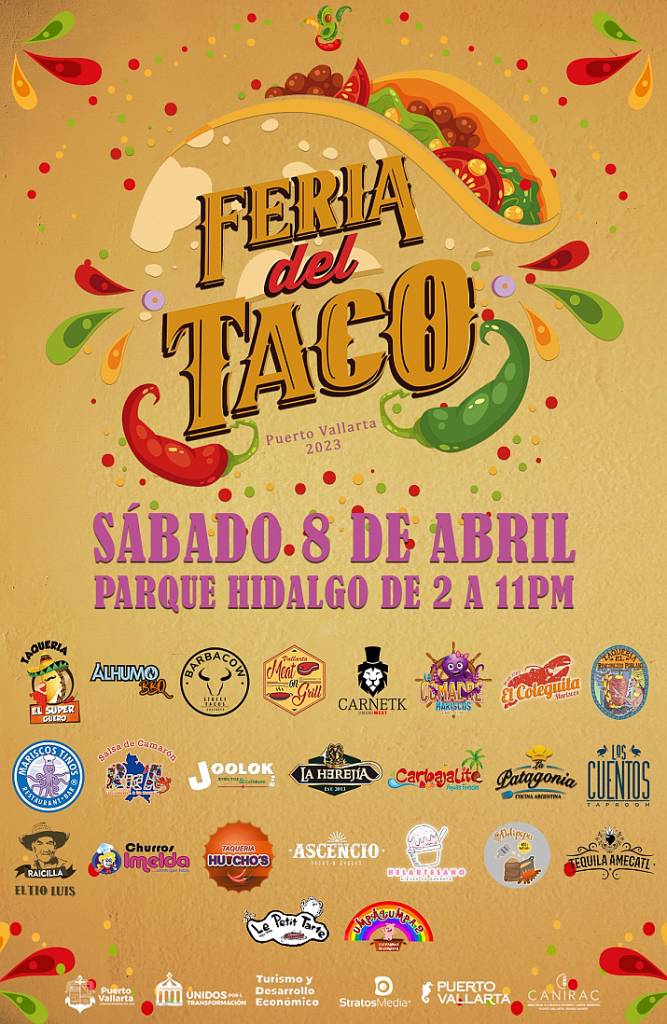 Puerto Vallarta, Mexico – Tacos are a living cultural expression of Mexican cuisine. At the same time, the taco is one of the dishes that gives Mexico its identity in the world.
For this reason, Mexico celebrates the taco as a national holiday on March 31st, and Puerto Vallarta will honor this delicious and popular dish with the annual Taco Fest on April 8, 2023.
Now in its sixth year, the Feria Del Taco returns to Parque Hidalgo at the entrance to downtown Puerto Vallarta.
This year's event will feature more than 20 different types of exquisite tacos prepared by different taquerias and restaurants in Puerto Vallarta.
Last year, the Taco Fest attracted more than 2,000 people who enjoyed different ingredients and variations of this popular dish, from tacos al pastor to carnitas, seafood and even vegetarian!
Live music, tasting of craft beers and mezcals, aguas frescas and delicious desserts from local bakeries are also part of this year's event.
Admission is free to the public. The event runs from 2:00 pm to 11:00 pm.
For more information and updates, visit the Festival del Taco Puerto Vallarta Facebook page.