Puerto Vallarta, Mexico – So you have bought that investment property and you have picked a great location and place but you aren't getting the return you had hoped for. In Puerto Vallarta, this shouldn't be the case, as the rental market is hot here with many booking a year or more in advance.
Occupancy is high and vacation rental rates are increasing. So then why may your occupancy and/or rates be lower than expected (or than your neighbors' properties)?
While the first may be obvious, I see many rental properties that are only advertised on Facebook or Craigslist. While these are great places to promote your rental, you need to make sure you are on other sites like Airbnb, VRBO and TripAdvisor. Get your listing on as many sites as possible. Many are free or of minimal cost so use them to your advantage.
Tied into marketing the property is the need to make sure that your advertising displays your property in the best light. So many times we see rentals (and homes for sale for that matter) that have photos that make you cringe.
You are competing with other rentals (quite often in the same building) and yours needs to shine. Forget the cell phone photos and invest in professional pictures where they will actually stage the home so potential clients can experience the lifestyle amenities your place has to provide.
And if your home or condo is a little larger, or has a layout that's hard to describe, consider making a virtual tour so potential clients can 'walk through' your property as if they were there. This investment in showing your property in the best light will pay you back big time.
Be honest about your property. If there is no elevator, or it is up a hill, let potential renters know this up front. For many it won't matter but the last thing you want is a bad review from someone with physical limitations that wasn't notified of the property's features.
And, while we are on reviews, you need to do everything you can to keep those reviews as positive as you can. Make sure your rental unit is spotless, the person letting them in is on time and can explain everything about the property, and all maintenance is up to date. Maybe go the extra step and have a chilled bottle of wine waiting for them when they arrive after a long flight. Clients remember this and it will reflect on how they review your property.
And last, but not least, if you are not physically living in town, or you don't have time to manage the property and rentals yourself, hire a reputable property management and rental company. In picking the company check out their reviews and advertising of other properties, talk to others using them, and also see if they have the same vision for your clients as you do.
Now sit back and watch your rental calendar fill up and the return on investment you expected transpire.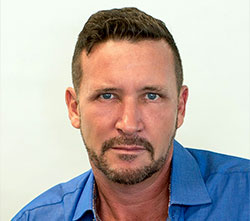 Warren Brander is an expert real estate agent working in Puerto Vallarta. He can be reached at 322-200-2253, or by email at sales(at)warrenbrander.com. You can also check out his website for a great selection of Puerto Vallarta condos and homes for sale at WarrenBrander.com.