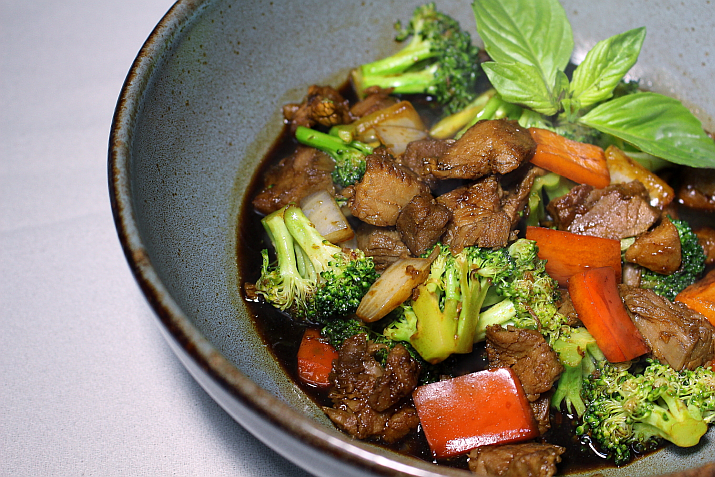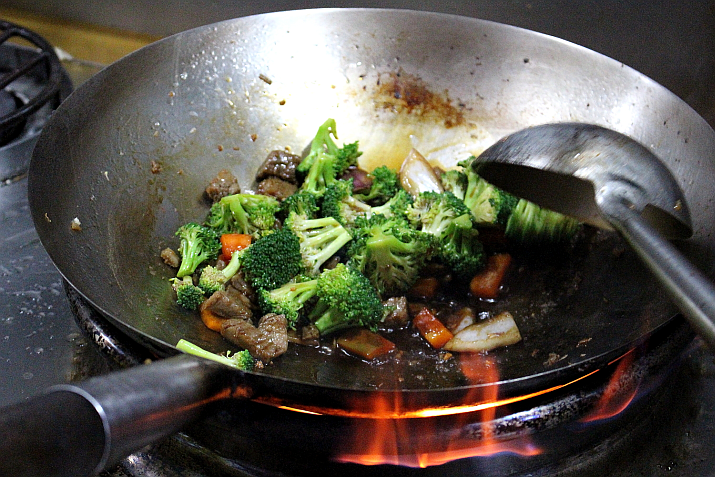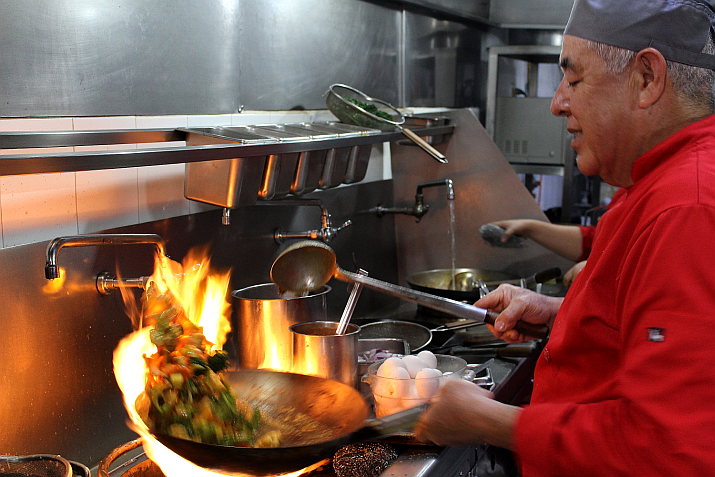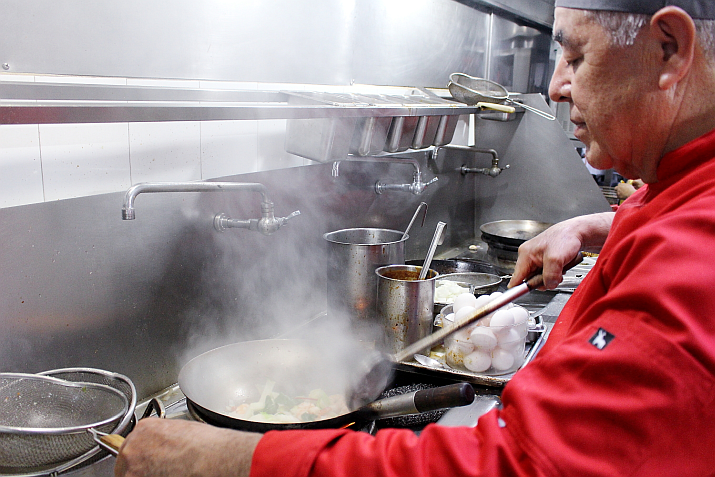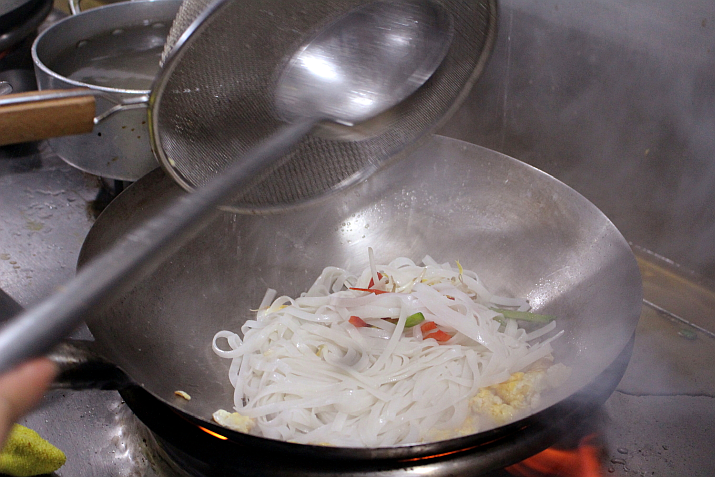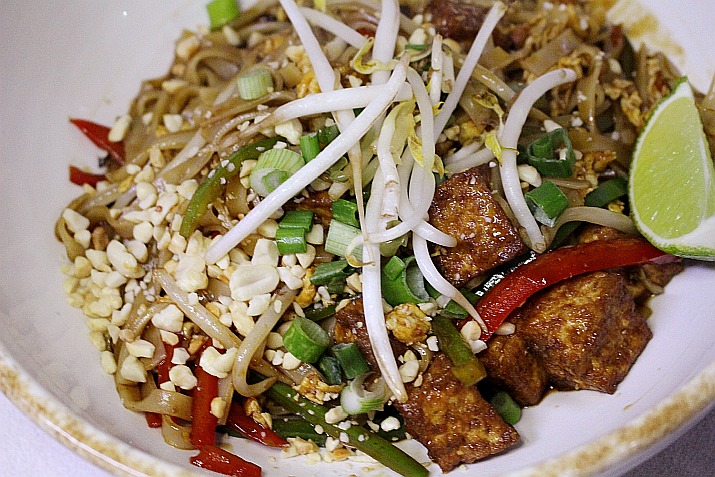 Puerto Vallarta, Mexico – The flurry of activity in the kitchen at Restaurant Siam Cocina Thai, in Puerto Vallarta, is mesmerizing. The woks are the center of attention. The long handled ladles and spatulas swirling and clanging the mound of ingredients at the bottom, the sizzle, the flames, and the billowing steam, lets you know the chef is preparing a tasty dish.
A wok is a round bottomed cooking vessel with high sides, commonly designed with two side handles or one larger handle. The round bottom of a wok concentrates the heat so it can be distributed more evenly than a saucepan. This means the food is able to cook more quickly and with relatively little oil.
The high walls allow for food to be tossed easier letting the ingredients be mixed and cooked evenly throughout. Food may be moved up the sloping side of the wok to stay warm without cooking further, while other food is cooked at the bottom. It's kitchen wizardry at its best.
The wok is a staple of Asian cooking and is believed to have been invented in China over 2000 years ago during the Han dynasty. Derived from the Cantonese word meaning cooking pot, the early models of the wok were made of cast iron metals, which allowed them to be more durable and long lasting. There are a couple of theories as to why the wok was invented in the first place.
There is the ideology that due to tribes traveling across the country and having to carry all their belongings with them, they needed a cooking pot that was not only portable but also able to quickly cook large amounts of food to feed the tribe.
Another theory is that due to a shortage of fuel and cooking oil during the Han dynasty, the wok allowed people to cook meals very quickly using very little oil. Thousands of years later it remains a popular cooking tool all over the world.
Originally designed for use on wood or charcoal burning, Chinese stoves, woks have been adapted for the modern age by using a metal ring, which is set on top of a gas or electric stove to hold the wok in place, which prevents it from tipping. They are generally made of iron, carbon steel, copper or aluminum.
There are so many other uses for the wok other than stir fries. The wok is one of the most versatile kitchen tools in the world and can be used for cooking techniques such as: boiling, braising, poaching, steaming, pan frying, smoking, stewing and deep frying.
The cooking temperature is typically 375 to 400 degrees Fahrenheit (190 to 205 Celsius). A cook surface in a commercial kitchen puts out 10 times more heat than the typical North American residential gas stove top and the restaurant has a specially built burner to handle them.
Most of Siam's menu is made in a wok. This includes stir fries, curries, noodle dishes and much more. Satisfy your cravings for hot, fast and flavorful food. They feature classic dishes from all over Thailand and each one is hand prepped and cooked to order for in-restaurant dining, take-out or home delivery.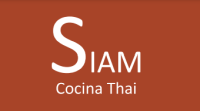 There are two Siam Cocina Thai restaurants in Puerto Vallarta. One is located at 271 Francisco Madero in Colonia Emiliano Zapata, just north of Zona Romantica, and just south of the Rio Cuale. It is open Tuesday through Sunday from 5:00-10:30 pm. The other location is at 317 De Los Tules in Jardines de Vallarta, three blocks east of Costco. The hours are Tuesday through Sunday from 2:00-10:00 pm. Both are closed on Mondays. Visa, MasterCard and Amex accepted. Pets or animals are not allowed inside the restaurants.
For more information, click HERE, visit SiamPV.com, or follow Siam PV Cocina Thai on Facebook.