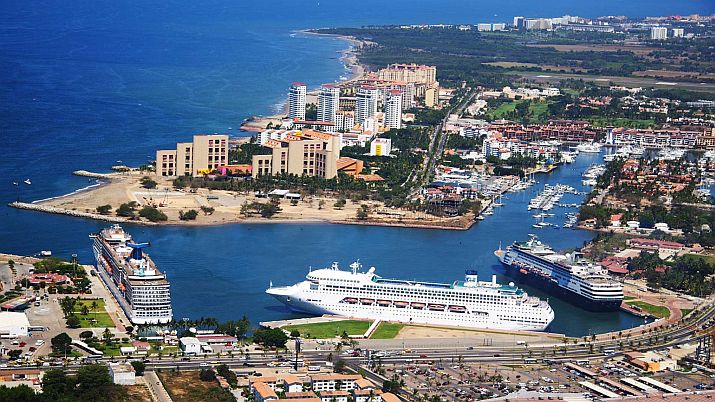 Puerto Vallarta, Jalisco, Mexico – Puerto Vallarta will receive 12 cruises in the remainder of November, according to the arrival calendar of the Integral Port Administration. Today was the first of four days that the port will welcome a double arrival; bringing the total of cruise ship visiting our port in November to twenty.
This morning, Wednesday, November 10, two cruise ships arrived in our port, the Norwegian Bliss and the Majestic Princess, and there will be another 3 days with double arrivals scheduled: on the 17th, 23rd and 24th of this month.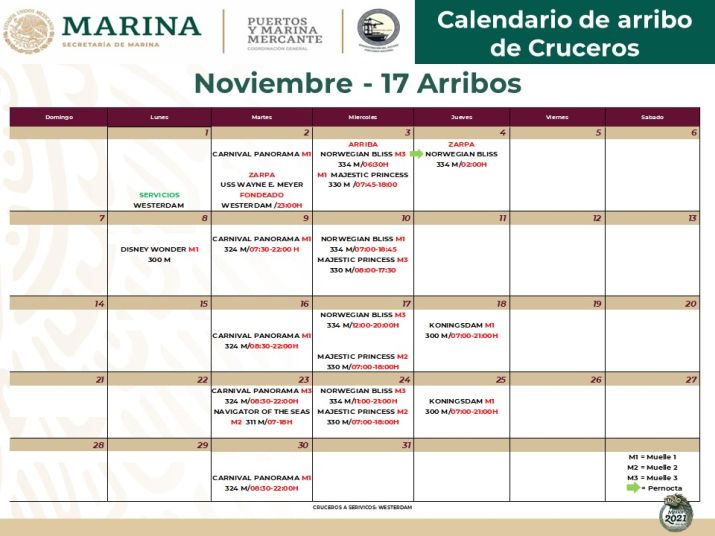 Near the end of the month, Puerto Vallarta will welcome Royal Caribbean's Navigator Of The Seas, which will be the first visit by this ship since the reactivation of the cruise industry, and which will arrive on November 23.
On average, each cruise brings from 2,500 to 4,000 people to our city, including tourists and crew members, and the average expenditure for each person who decides to disembark is between $80 and $100 USD, so the projection of economic spillover is high.
Thus, the city continues with the projection of a positive end of the year for tourism.
Source: Vallarta Independiente