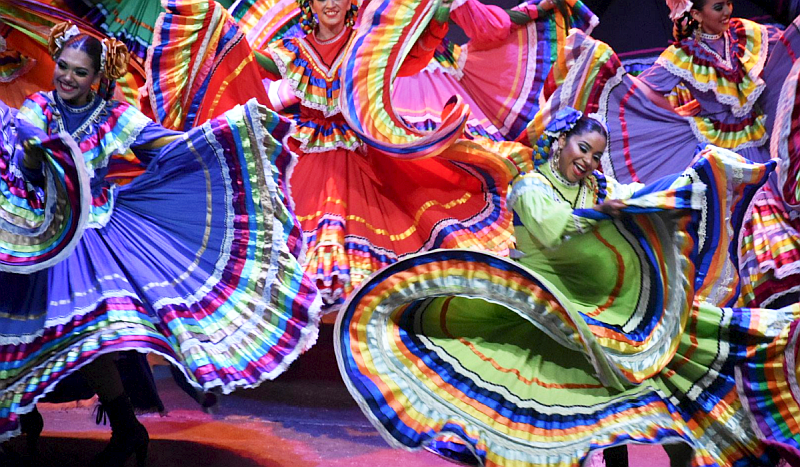 Puerto Vallarta, Mexico – From May 1st through 8th, dance groups from all around Mexico and the world will participate in the 16th Puerto Vallarta Folkloric Dance Festival, an event organized by Grupo Folklorico Vallarta Azteca and endorsed by the International Council of Organizations of Folklore Festivals and Folk Art (CIOFF), a partner organization of UNESCO.
According to event organizer Antonio Salcedo, who is also the director of the Ballet Folklorico Azteca Vallarta, the festival's goal is to create bonds of peace and brotherhood between the groups and countries involved, as well as provide Puerto Vallarta residents and visitors with a celebration that brings the colors, music and traditions of Mexico to life through dance.
Out all of the dance troupes that auditioned, only a few were selected, with the national groups coming from Baja California, Chihuahua, Guanajuato, Jalisco, Oaxaca, Queretaro, San Luis Potosí and Yucatan and international dance companies coming from Colombia, Paraguay, Peru an Poland.
Salcedo explained that the repertoire of each participating group is traditional to the region it represents. "Every dance group will perform a 45 minute repertoire with pieces emblematic of the state they represent.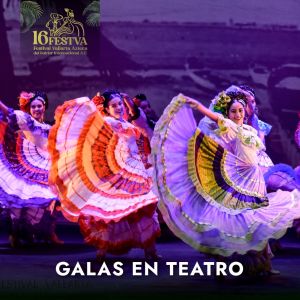 The festival kicks off at 6:00 pm on Sunday, May 1st with a grand parade down the Malecón that ends at the Los Arcos amphitheater, where performances by troupes from Guanajuato, Colombia / Caña Flecha and Peru begin at 7:00 pm. At 8:00 pm, dance groups from Jalisco an Baja California will perform at the main plaza en El Pitillal, and troupes from Paraguay, Colombia / Tierra Antioqueña will take the stage at INFONAVIT plaza.
On Monday, May 2, an exhibition of typical dance costumes will be on display at the Municipal Presidency (City Hall) starting at 11 am. That same evening, starting at 7:00 pm, Jalisco / Ballet Mexicanisimo, Baja California and Yucatan groups will perform at Los Arcos. At 8:00 pm, the folkloric dance group from Perú will perform at the Our Lady of Guadalupe Church. At the same time Plaza Pitillal will welcome groups from Poland and Queretaro.
On Tuesday, May 3, Colombia / Caña Flecha at the Our Lady of Guadalupe Church at 7:00 pm.
From May 3 through May 5, 'Gala Performances' will be presented by local, national and visiting groups at 7:00 pm at Teatro Vallarta. The galas are spectacular events in which the dance troupes present their shows in the atmosphere of the theater to the delight of the spectators. General admission tickets cost $220 pesos. The funds raised will serve to finance this event, as well as the activities that the Civil Association carries out throughout the year, through its children's, youth and adult folk groups. For more information and to buy your tickets, visit teatrovallarta.com.
The festival wraps up on Sunday, May 8, with performances by Colombia / Tierra Antioqueña, Poland, Oaxaca and Grupo Folklorico Vallarta Azteca de CECYTE Jalisco starting at 7:00 pm at Los Arcos del Malecón.
As true to tradition as the dance and music, the elaborate and multi-colored costumes alone are worth stepping out to catch these performances, which are not to be missed!
More information, photos from past Vallarta Folkloric Festivals, and a complete schedule of this year's performances can be found on the Festival Vallarta Azteca del Folclor Internacional Facebook page.