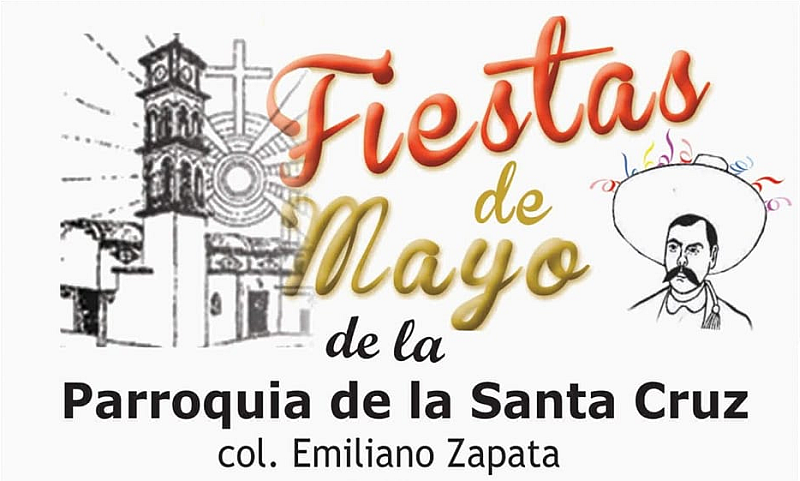 Puerto Vallarta, Mexico – If you would like to experience a true Mexican tradition in Old Town Puerto Vallarta, then come join in all the festivities during the 2023 Fiestas Patronales being held on the street in front of the Parroquia de la Santa Cruz, on the corner of Calles Aguacate and Lazaro Cardenas in Colonia Emiliano Zapata, every evening through May 3.
You will enjoy everything from parades to a variety of food booths serving local cuisine, games of chance to challenge you, rides for the children, raffles, contests and excellent nightly entertainment featuring Folkloric Dance groups from different areas of Mexico as well as DJs, singers and bands.
Erected in 1975, the Santa Cruz church is the third oldest parish in Puerto Vallarta. During their Fiestas Patronales, masses are being celebrated daily at 11:00 am and 7:30 pm, the bells are rung every day at 12:00 noon and Rosary Masses at 7:00 pm nightly.
The religious and secular festivities come to an end on May 3. It all starts at 9:00 in the morning, when the torch from Talpa de Allende will be received. This will be followed by the Holy Cross procession, in which the devout carry crosses adorned with flowers and paper mache, from the Emiliano Zapata market to the church for a blessing at 11:00 am.
That same evening a Great Pilgrimage of the entire parish community arrives at the church at 6:00 pm, followed by La Noche Mexicana, organized by the Apostolic Groups, that includes a Verbena Popular (Mexican food stands, games, and rides) and traditional music and dance performances. The fiesta will come to an end at 11 pm with a pyrotechnics display featuring a spectacular castillo.
Come out to the south side of Puerto Vallarta and enjoy free family-friendly entertainment during the 2023 Fiestas Patronales at La Parroquia de La Santa Cruz. You'll have a great time while helping to preserve a wonderful Mexican tradition of Church and neighborhood working together.