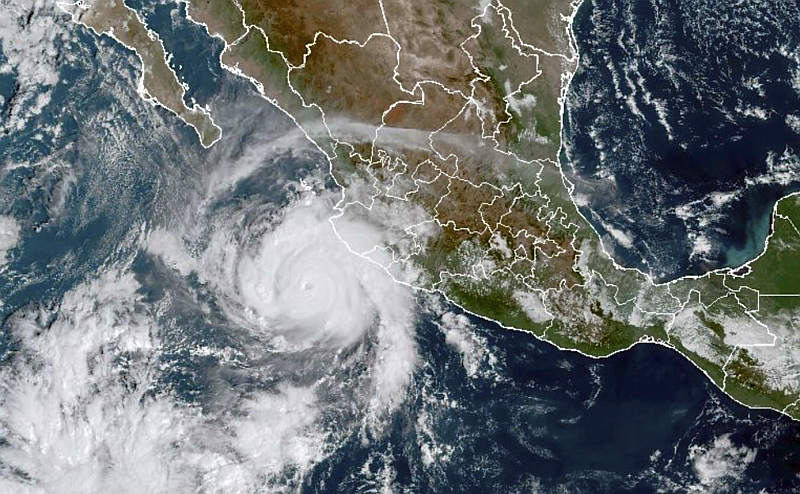 Puerto Vallarta, Mexico – After two years of relatively mild hurricane seasons, 2023 will see above-average hurricane activity in the Pacific Ocean. On May 4, 2023, the Servicio Meteorológico Nacional issued its forecast for the season, predicting a total of 16–22 named storms.
Of the 16-22 predicted storms, 9-11 are forecast to be tropical storms, 4-6 to become Category 1 and 2, and 3-5 major hurricanes, that is Category 3, 4 and 5 storms, are expected to develop. Of all the events, at least 5 are expected to impact the entire Mexican Pacific coast.
Factors they expect to increase activity are above-average sea surface temperatures across the eastern Pacific and the El Niño–Southern Oscillation (ENSO) remaining in the neutral phase, with the possibility of a strong El Niño developing.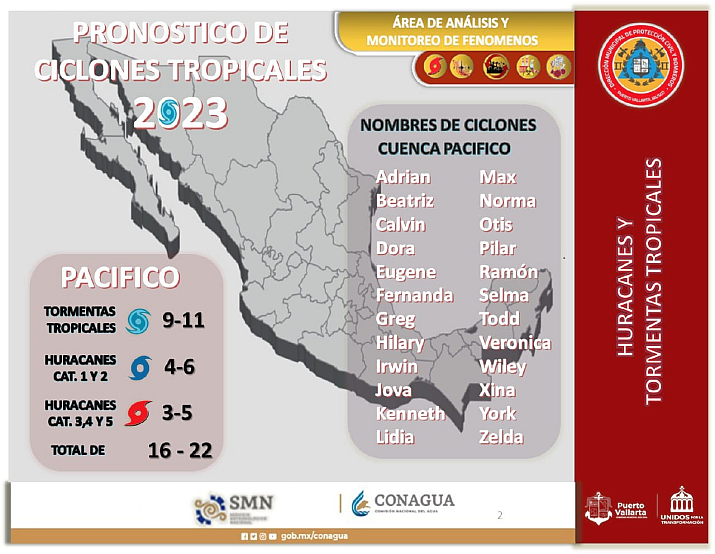 The season will officially begin on May 15 in the Eastern Pacific Ocean, and on June 1 in the Central Pacific; both will end on November 30. These dates historically describe the period each year when most tropical cyclones form in the Pacific Ocean basin and are adopted by convention. However, the formation of tropical cyclones is possible at any time of the year.
According to the information issued by the National Hurricane Center, the list of names assigned to the tropical storms and hurricanes in the Eastern Pacific for this 2023 season are the following: Adrian, Beatriz, Calvin, Dora, Eugene, Fernanda, Greg, Hilary, Irwin, Jova, Kenneth, Lydia, Max, Norma, Otis Pilar, Ramon, Selma, Todd, Veronica, Wiley, Xina, York and Zelda.
According to Maydes Barcenas, a Meteorologist at the Institute for Astronomy and Meteorology, despite the predictions, nothing is certain, due to the various factors that intervene in the climate.
However, as hurricane season approaches, staying informed, making sure your insurance policies are up to date, and having an emergency kit and plan ready are all important preparation steps.