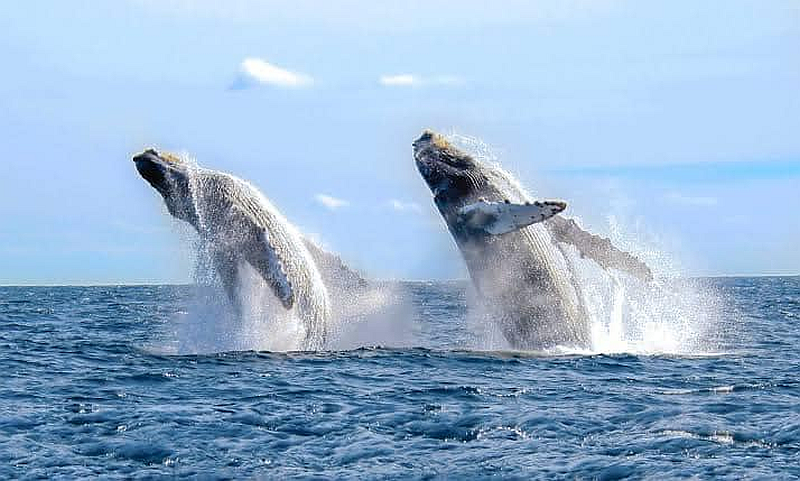 Puerto Vallarta, Jalisco, Mexico – The Humpback Whale Photoidentification Catalog in Banderas Bay (FIBB), created in 1996, has already reached 3,183 different whales, which is up from the 2,848 specimens that were catalogued last March in the database that now contains more than 8,800 records.
In this regard, Astrid Frisch Jordán, who heads the Whale Ecology and Conservation civil association, reported that among the new arrivals are whales classified as: 1BB203, 5BB1315, 5BB1300, 3BB582 and 3BB607.
She explained that humpback whales migrate for breeding purposes, and that the Bay of Banderas is one of their favorite breeding grounds in the Pacific.
"Our whales visit us primarily from California, Oregon, and Washington. Although there are some that come to visit us from Canada, Alaska, and even some from the distant waters of Russia. A few also migrate to the waters of El Salvador, Nicaragua, Guatemala and Costa Rica".
She specifically referred to "a survivor, traveler and great fighter." Despite the fact that almost half of its tail is missing, this whale was nicknamed "La Cobaneña" (5BB074) and travels from California to El Salvador, but on its way it visits the Bay of Banderas. His nickname is in honor of the fishermen from the town of Los Cóbanos in El Salvador.
The research samplings are carried out thanks to the support of the Biomar AC Foundation, the Stanley W. Ekstrom Foundation, Opequimar Centro Marino and Ecotours de México.
Astrid Frisch is also the national coordinator of the Network for Assistance to Entangled Whales (RABEN) and regarding this, she indicated that so far this season three whale rescues have been carried out successfully in the Bay of Banderas.
Source: Contra Línea