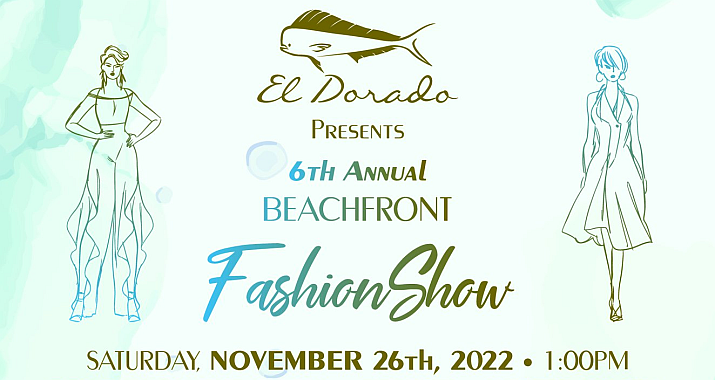 Puerto Vallarta, Mexico – Love living in Puerto Vallarta, but tired of wearing the same old resort wear day in and day out? Then come to El Dorado Restaurant on Playa de Los Muertos on Saturday, November 26 at 1:00 pm for a Beachfront Fashion Show and light lunch to benefit Corazón de Niña.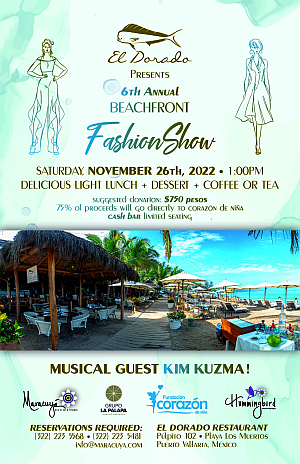 Maracuya Boutique will present all of the latest beach, resort and jewelry fashions. There will also be handmade clothing from Corazón, so you can update your look while supporting a worthy cause.
The Corazón de Niña children's shelter opened in 2012 to offer a stable, nurturing environment for children from broken homes, dysfunctional families, and other unfortunate circumstances.
Rather than housing the children in an institutional setting, Corazón de Niña provides a real home with house parents and separate residences for boys and girls. Counseling, education and long-term support are provided to help the children grow into successful adults able to support themselves and make their own contributions to the community.
In addition to all of the latest fashions, this elegant event includes a delicious Light Lunch – with Dessert! – Live Music with guest star Kim Kuzma and a Cash Bar, making it a great way to start the season with beachfront dining while giving back to our beautiful community.
The suggested donation for this fun-filled event is $750 pesos, with 75% of the proceeds going directly to Corazón de Niña. Seating is limited, so call Click HERE to get your tickets TODAY!
Corazón de Niña is fully dependent on donations and fund raising events like this for its operations, as they receive no funding from the government. To learn more about this non-profit organization, visit fundacioncorazon.mx.
Come out to El Dorado Restaurant and Beach Club on Saturday, November 26 at 1:00 pm for a fabulous afternoon of fun and fashion for a good cause. You'll be glad you did!
El Dorado Restaurant and Beach Club is located at Pulpito #102 on Los Muertos Beach in the heart of Puerto Vallarta's Romantic Zone.