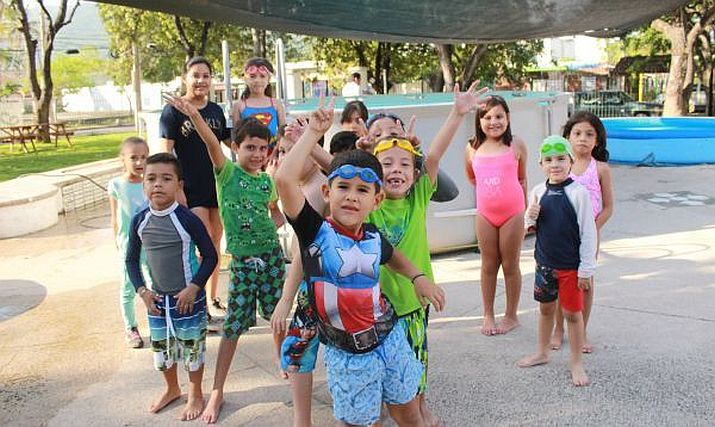 Puerto Vallarta, Mexico – Think back to when you were a kid… summer day camps and activities and how much fun they were! What pleasant memories! Biblioteca Los Mangos (The Puerto Vallarta Public Library) offers a super, month long 'day camp' for kids ages 4 to 12.
Running from July 18 through August 19, 2022, the days are jam-packed with projects and activities under the theme A La Mar (To the Sea). We're talking four wonderful weeks filled with a sea of didactic, artistic, musical, recreational and ecological activities that stimulate creative thinking, social consciousness, physical development and teamwork – all in a environment of respect and cooperation.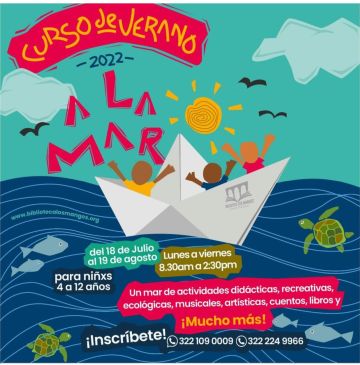 The Summer Courses at Los Mangos Library focus on teaching kids to connect with one another; on raising their awareness of the importance of the small decisions we make every day, and how those decisions can impact the quality of life of all inhabitants of our planet: plants, animals and humans.
Los Mangos believes that playing together gives kids a chance to learn to take care of their homes, the earth, and each other; to meet a playmate they may not yet know, but who could end up being their best friend. That they have the extraordinary power to shape reality, to help others, and to get joy from making others happy; and that there are many different ways of expressing our emotions: painting, building bridges, storytelling, dancing, singing, competing in teams, telling jokes…
Without a doubt, it is the best "Summer Camp' in the area, as every year the library prepares a program that combines recreational and cultural activities, but above all, is great fun for children.
Classes run Monday through Friday from 8:30 am to 2:30 pm. The entire program is in Spanish, of course!
The cost of library's 4-week-long summer course is $3,500 Pesos per child. You can save their place with $500 pesos and the deadline for full payment is July 10. For more information, or to sign your kid up for Summer Camp at Biblioteca Los Mangos, call 322-224-9966 or Click HERE to send a message via WhatsApp.
Open Monday-Friday from 10 am to 9 pm, and from 10 am to 4 pm on Saturday, Biblioteca Los Mangos is located at Av. Francisco Villa 1001, Col Versalles, Puerto Vallarta. For more information, call (322) 224-9966, send an email to losmangoslibrary(at)gmail.com, or visit BibliotecaLosMangos.org.