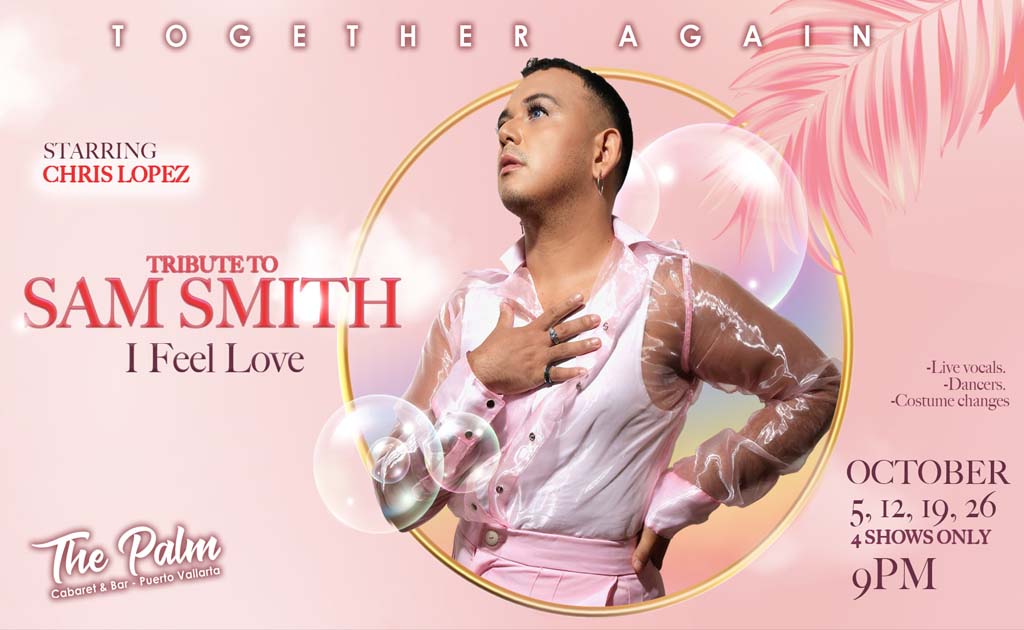 Puerto Vallarta, Mexico – Opening Tuesday, October 12 at 9 pm for 4 shows only, Chris Lopez stars as Sam Smith in I Feel Love, a musical tribute to this English singer/songwriter. You'll enjoy smooth, romantic songs, like Stay With Me and I'm Not the Only One, that shot Sam Smith to musical stardom.
You'll love Chris' vocals, creativity and emotion as he communicates these smooth, romantic songs in his brilliant performance. You'll enjoy the costumes, dancers, live vocals and live music from start to finish!
'I Feel Love' is a romantic show that celebrates love in all its aspects, showing the power it has to change and transform people. Chris Lopez takes his audience on a journey through the personal storms that help people break through to their most vulnerable inner selves. This moving tribute performance includes four amazing dancers who communicate love with their body movements, choreography and innovative dance styles.
Sam Smith has composed many incredible songs during his musical career. His very personal lyrics and musical rhythms evoke a wide range of emotions that Chris Lopez so beautifully communicates with his impressive live vocals. Chris loves sharing these songs with his audience as he helps them feel the message and emotion of each one.
Don't miss this breathtaking performance that Chris Lopez and The Palm Theatre creative team deliver with passion and love. Come experience I Feel Love, as you identify your own love story through the words and music. Come feel the LOVE…
Tickets for all shows can be purchased at The Palm's box office at Olas Altas 508, or online at ThePalmCabaret.com. For your safety, the venue has added ventilation, social distancing, masks and reduced capacity. This means you can feel comfortable while enjoying all of the great performances at The Palm Cabaret.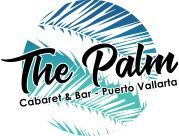 The Palm Cabaret and Bar is located at 508 Olas Altas in the heart of the Puerto Vallarta Romantic Zone. Tickets to all shows can be purchased at the venue's box office, which opens daily at 10 am, or online at ThePalmCabaret.com.
For more information, click HERE, call (322) 222-0200, visit their website, or follow The Palm Cabaret and Bar PVR on Facebook.