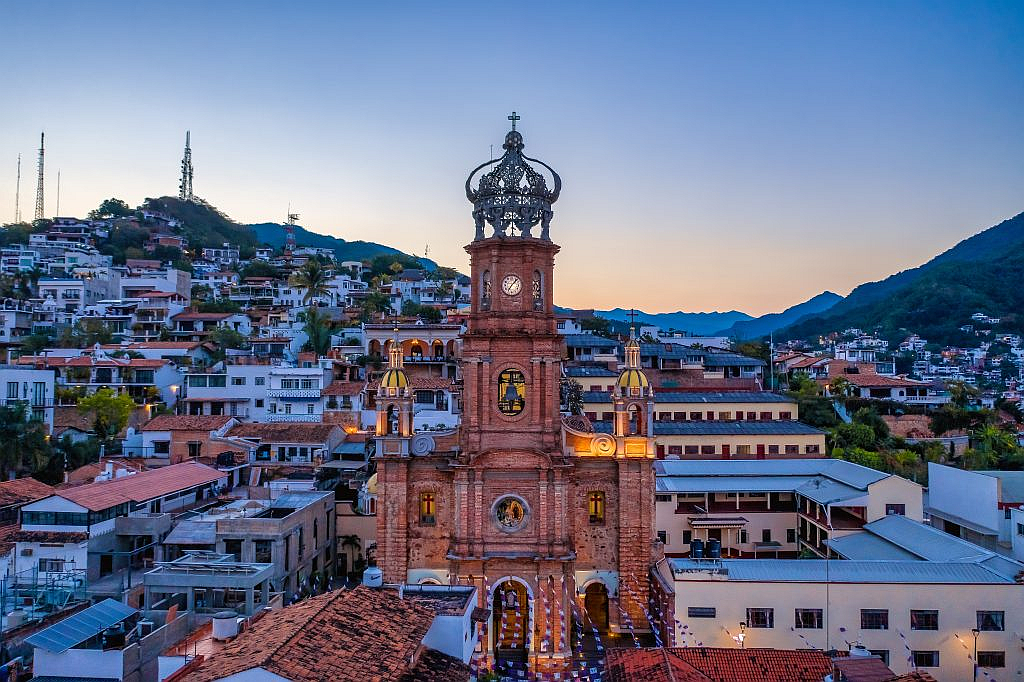 Puerto Vallarta, Jalisco, Mexico – Known around the world as the symbol of Puerto Vallarta, the Church of Our Lady of Guadalupe will celebrate its 100th anniversary on Wednesday, October 12, 2022. Events and celebrations include religious services, a pilgrimage from the sports stadium to Los Arcos de Malecón, cultural and musical performances, and fireworks.
If you've visited Puerto Vallarta before, chances are you've visited the iconic Our Lady of Guadalupe Church. Known as la Parroquia de Nuestra Señora de Guadalupe to locals, this awe-inspiring parish is located just a block from the city's famous Malecón and is one of the most recognized landmarks on Banderas Bay.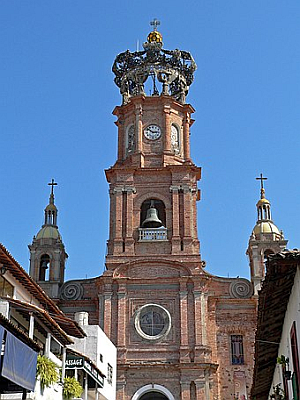 The Our Lady of Guadalupe Church has a long history. It took almost 84 years for the church to become the astounding Puerto Vallarta icon we all know and love today.
While the official start date of construction of the Our Lady of Guadalupe Church is considered to be October 12, 1921, initially there was a small rustic chapel built where the parish stands today.
In 1915, Father Francisco Ayala had the structure demolished and established plans to build a stronger foundation for the Catholic community. The first mass and official opening date was on October 12, 1921.
Though the parish had already begun holding mass and was a functioning religious pillar in the community, work halted completely in 1926 when a conflict between church and state escalated into the Cristero War, which ended in 1929. Works on the church restarted in 1930 with the dome, and by 1940 the building was finished, except for the main bell tower (finished in 1952) and the two smaller flanking towers.
The main tower above the belfry was finished in 1955, but the famous crown wasn't placed on the tower until 1965. Under Father Luis Ramirez's supervision, in 1987 the facade and the smaller lateral towers connecting to the belfry were finished to complete what we now know as the Our Lady of Guadalupe Church.
Though actually the result of different parish priests' tastes and ideas, it could be argued that the church's various building styles symbolize the different stages that Vallarta has gone through in its evolution from town to city. Upon visiting the church, you'll can see and distinguish it's neoclassical building style in the main chapel and renaissance style towers above.
The end result is surprisingly appealing and certainly makes for a beautiful and iconic landmark in Puerto Vallarta.
For more information about the church and its 100-year anniversary, visit the Parroquia de Guadalupe Vallarta website or Facebook page.