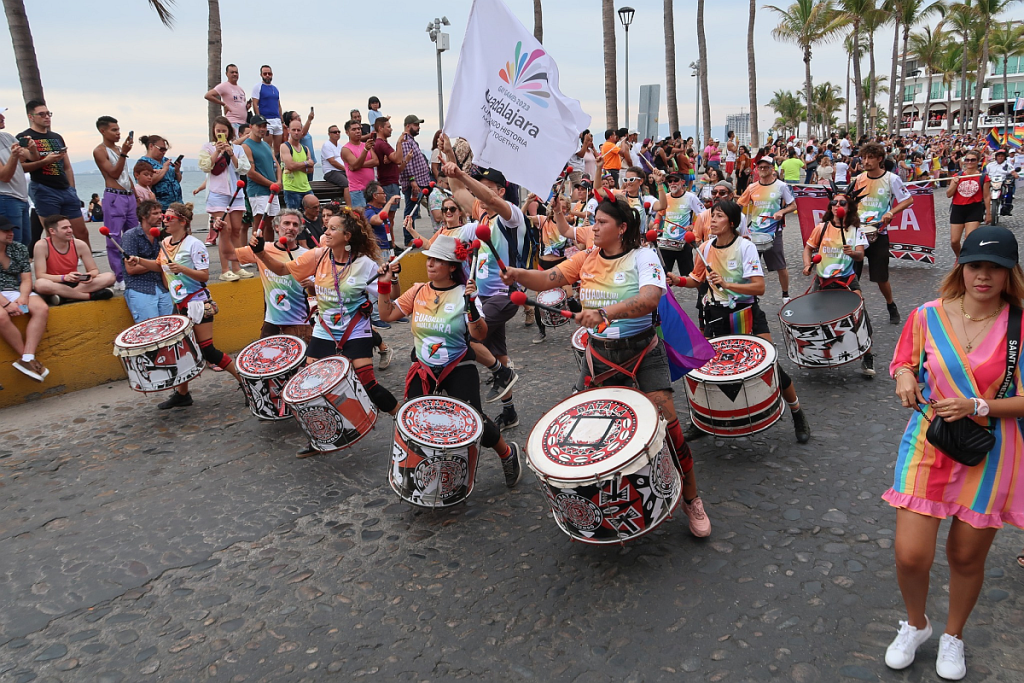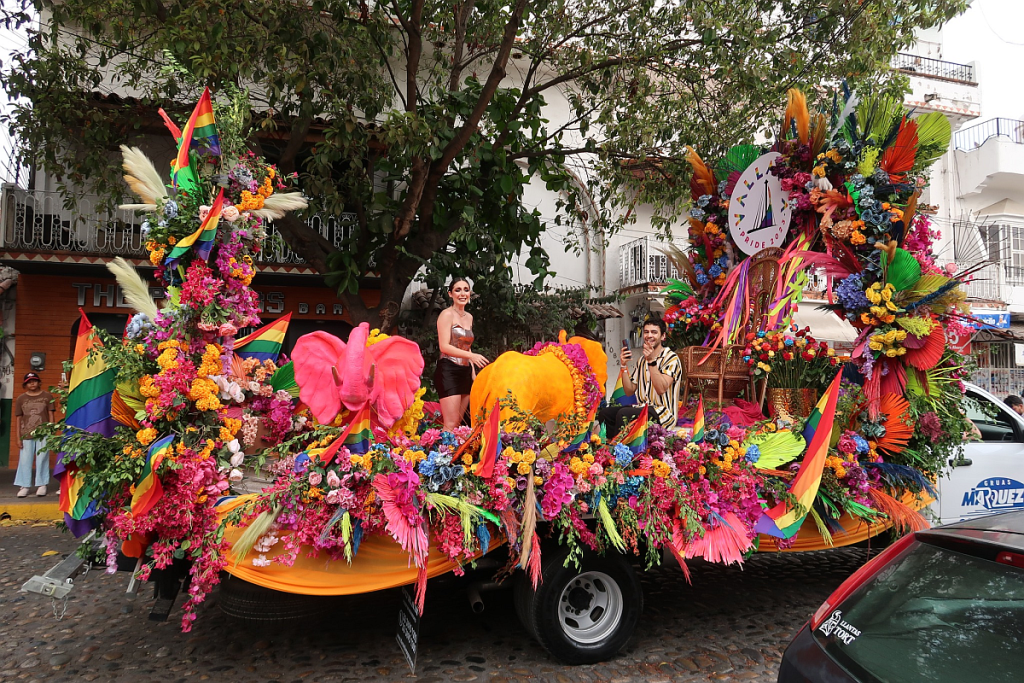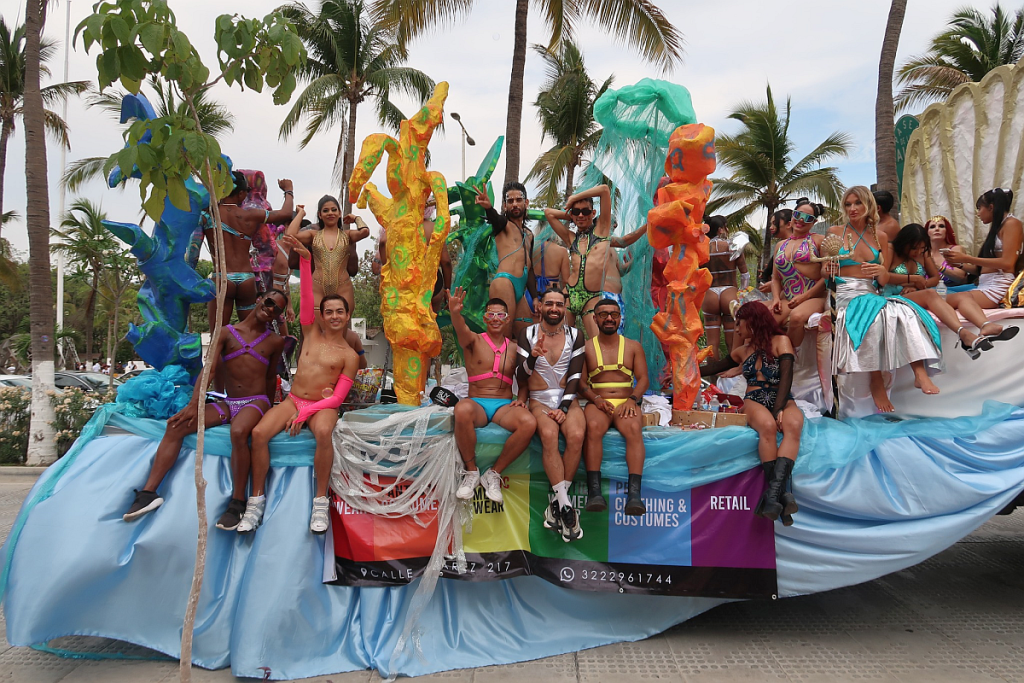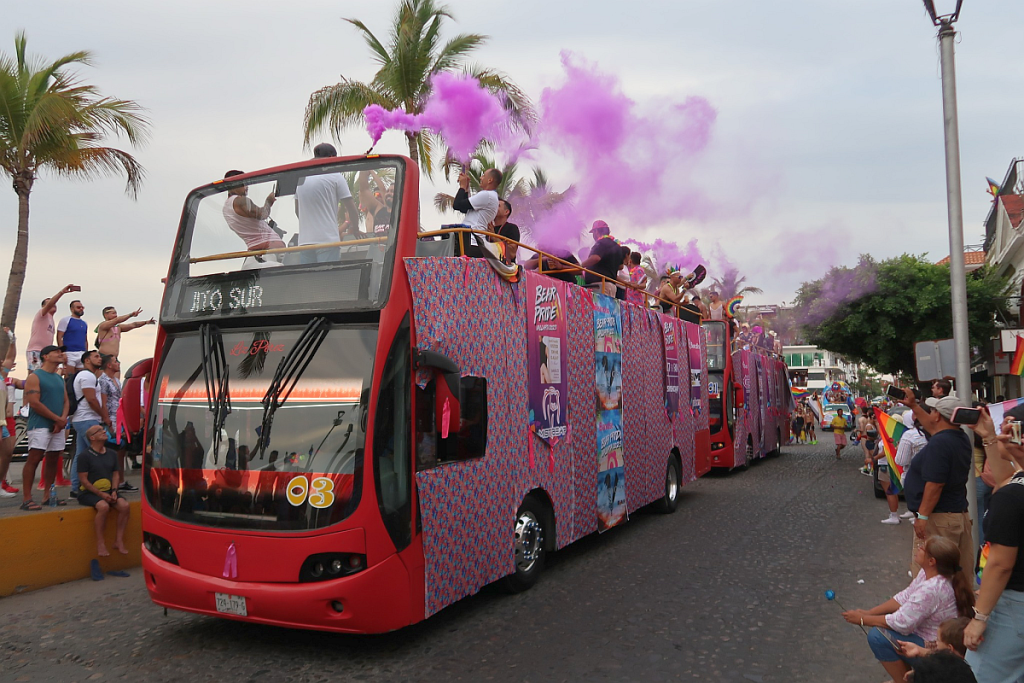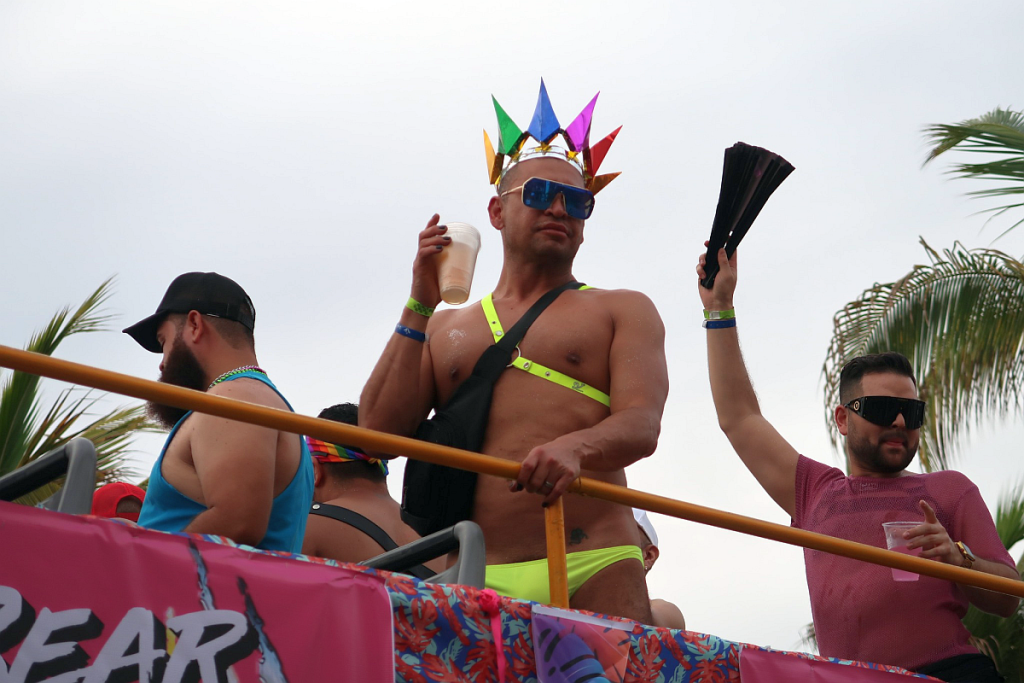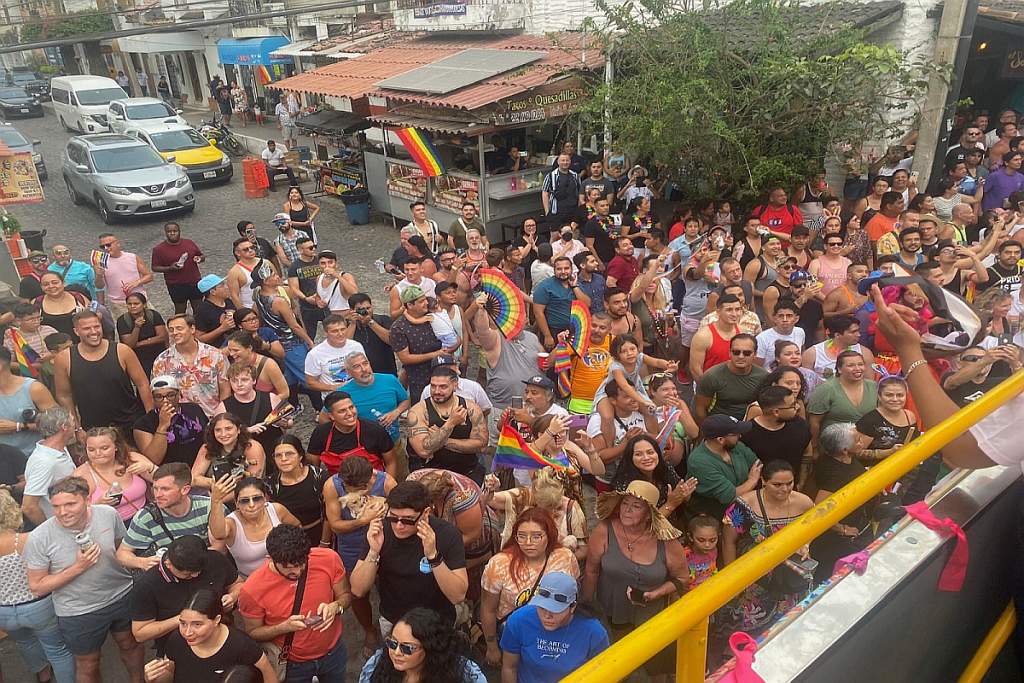 Puerto Vallarta, Mexico – Nothing but great energy, good vibes and love filled the streets of Puerto Vallarta on Thursday, May 25, 2023 for the 10th Annual Pride Parade. The route started at Hotel Sheraton, traveled down the Malecón and ended in Zona Romantica at Basilio Badillo.
There were around 50 participants, everything from decorated motorcycles to extravagant floats to musicians to over-the-top drag queens to Go Go dancers and even double decker buses. It was colorful, flamboyant and a great deal of fun.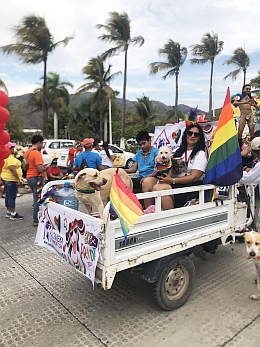 "Our dogs were a hit with everyone," says Bonnie Cretzman, who walked with the Yvonneka Foundation, which rescues street dogs, gets them healthy and makes them available for adoption. "People loved running up and getting photos with us and the dogs. We were walking, carrying them and we had some riding in the bed of the trailer behind the ATV. The parade was festive and happy, even though I didn't get to actually see much of the parade itself but the crowd appreciation and groups riding near us was phenomenal," says Bonnie. This is the tenth year for the pride parade.
Logan Miller, a long time resident of Puerto Vallarta was on one of three double decker buses sponsored by Bearadise®, a group which promotes body positivity in the LGBTQIA+ community. "I had a bird's eye view and perspective from the top of the bus," says Logan, "I had the most fun I have ever had at a PV Pride Parade since its inception. It was great to just ride along and enjoy myself."
In years past Logan has been involved with the planning, production, logistics, coordination and making floats. This year he got to kick back and be a bystander, a spectator and just soak up all the great energy from everyone that was along the route.
The parade started about 5 pm and lasted about three hours and the revelry lasted long into the night at the block party and various bars and clubs in Zona Romantica.
Photos courtesy of Silvia Alvarez.