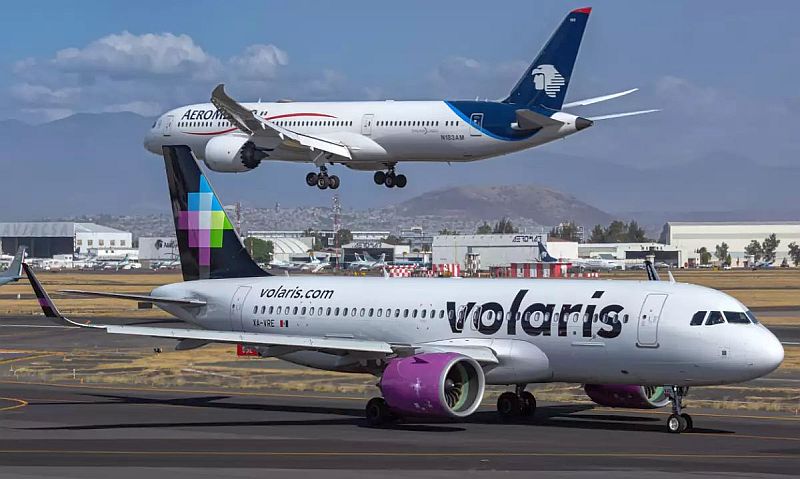 The Federal Aviation Administration (FAA) reinstated Mexico's aviation safety rating to Category 1 on Thursday, following more than two years of close collaboration and effort between aviation authorities in both countries. This achievement opens up new opportunities for Mexico's airlines and strengthens their position in the Mexico-United States market.
The downgrade in Mexico's International Aviation Safety Assessment (IASA) rating to Category 2 by the FAA in May 2021 had significant consequences, including the loss of millions in potential revenue and market share for Mexican airlines. In contrast, US-based carriers faced no restrictions during this period.
Mexico's Secretariat of Infrastructure, Communications and Transport (SICT), the Federal Civil Aviation Agency (AFAC), the Congress of the Union, and other important players in Mexico's aviation industry worked together to improve safety, follow the rules, and make Mexico's air travel system more efficient. This progress made it possible to regain the Category 1 rating.
To help Mexico achieve this, the FAA shared their knowledge and resources through agreements with the Agencia Federal de Aviacion Civil (AFAC) to fix the safety problems that caused the downgrade. Over the past two years, the FAA sent teams of experts in aviation safety multiple times to help with this work.
With the Category 1 rating back in place, Mexican airlines can now leave behind the constraints that hindered their post-pandemic recovery and expand their services in the Mexico-United States travel market.
Peter Cerdá, the regional vice president for the International Air Transport Association (IATA), said, "The return to Category 1 will allow Mexican airlines to expand their services in the Mexico-United States market." This growth will benefit Mexican airlines and the broader economy.
Aeromexico, one of Mexico's leading airlines, sees this change as an opportunity to enhance connectivity with one of its most important markets – the United States. The restoration of Category 1 status will enable the airline to use the most efficient planes in its fleet and improve the passenger experience. In contrast, the Category 2 rating had limited Mexican airlines from employing aircraft acquired after May 2021 on routes to the United States, necessitating the use of older planes.
Mexico's return to the Category 1 aviation safety rating is proof of the hard work and cooperation between Mexican aviation authorities, the FAA, and others. This achievement not only benefits the aviation industry but also contributes to the continued growth and development of Mexico's economy through enhanced connectivity with the United States.