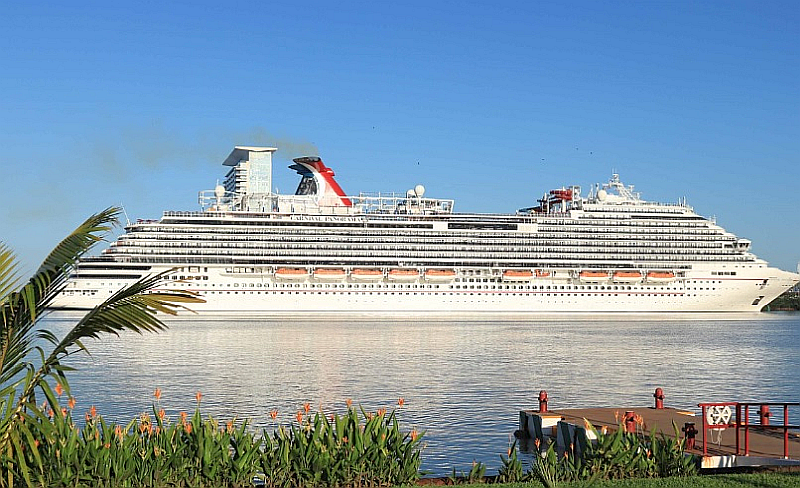 Puerto Vallarta, Mexico – June marks the beginning of the 'low season' for Puerto Vallarta's international tourist cruise segment, with only five cruise ship arrivals scheduled this month.
According to the Puerto Vallarta National Port System Administration (ASIPONA), of these arrivals, 4 will correspond to the Carnival Panorama, which will continue its weekly operation on Tuesdays.
The only double arrival will be on Tuesday, June 20th, when the Navigator of the Seas joins the Carnival Panorama in our port. It should be noted that the US Coast Guard Steadfast (WMEC 623) arrived in Puerto Vallarta on Saturday the 3rd and will be here until Tuesday the 6th, which will coincide with the Carnival Panorama that day.
With these arrivals, more than 23,400 passengers could be visiting our city this month, with an estimated economic benefit of more than 2.8 million dollars among tourism service providers.
According to ASIPONA data, more than 285,000 passengers on 94 international cruise ships visited Puerto Vallarta during the first four months of this year, which exceeds the figures for the same period of 2022.
In January, the port saw the arrival of 30 cruise ships, bringing around 90,000 passengers to this port city. In February, 19 cruise ships brought just over 60,000 passengers to Puerto Vallarta. In March, ASIPONA registered 72,537 tourists from 22 boats and, in April, 21 cruise ships brought 62,000 visitors to Puerto Vallarta.
The president of the Mexican Association of Tourist Cruises, Arturo Musi Ganem, recalled that the next four months are low season for the Mexican Riviera, when the companies that operate that route change their itineraries to other popular cruise markets, especially Alaska, but also Central and South America.
Thus, Puerto Vallarta will only have a few arrivals over the next 4 months, in this case with a single vessel that will continue to cover the route.
"This is a cruise that has a route all year round, from Carnival Cruise Line, which will continue to arrive in Puerto Vallarta with its largest cruise ship, the Panorama, with a capacity of about 4,000 passengers," he explained.
It is expected that the 'high season' for cruise tourism will restart in October with more ships arriving in addition to the weekly arrival of the Carnival Panorama.