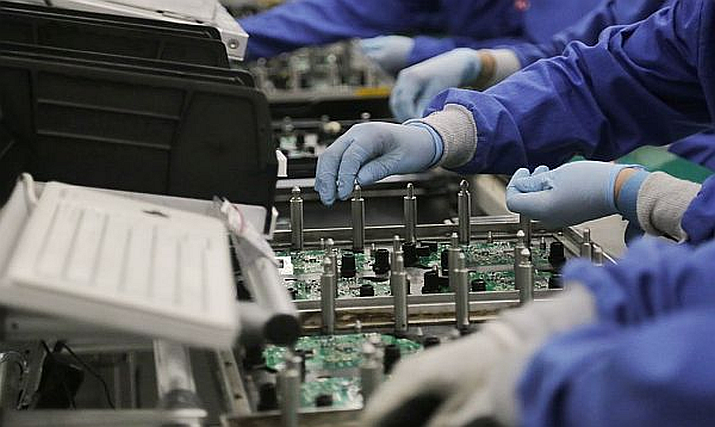 Guadalajara, Jalisco, Mexico – From January to March of this year, Jalisco businessmen created 39,753 jobs. It is the highest figure for that quarter in the State, according to its historical records, confirms the Ministry of Economic Development. They are formal positions registered with the Mexican Institute of Social Security (IMSS).
Before the achievement was announced, Raúl Flores López, president of Coparmex in the State, mentioned that "the businessmen of Jalisco maintain the optimism that this year will be better than the previous one… this is the result of the ongoing cooperation between the private initiative, academia and governments. We agree that we are leaders in job creation. For this reason, we look for the labor force to develop in an environment of better possibilities".
He also stressed that three out of 10 companies could not fill the vacancies they need, which measures the job opportunities that exist in the state. He referred that there are "around 28,000 vacancies, mainly in the field of Information Technology."
Roberto Arechederra Pacheco, Secretary of Economic Development, stressed that the generation of jobs in the first quarter of this year represents 48% of the total jobs created throughout 2022, a figure that placed Jalisco as the national leader in the generation of formal work.
"To continue generating this volume of jobs and to continue having a dynamic that places us in the first places at the national level, Jalisco will have to develop strategies to attract talent, train young people so they can be incorporated into companies, and continue promoting the collaboration between the private sector, academia and the Government".
In the month of March 2023 alone, 8,196 jobs were created in Jalisco. This figure is higher than the average number of jobs generated in the month of March over the last 10 years, which is 7,876 formal jobs.
At the national level, 423,384 new jobs were created in the 1st Quarter of 2023, of which Jalisco contributed 9.3%, that is, 9 out of every 100 jobs created at the national level were generated in the western state.