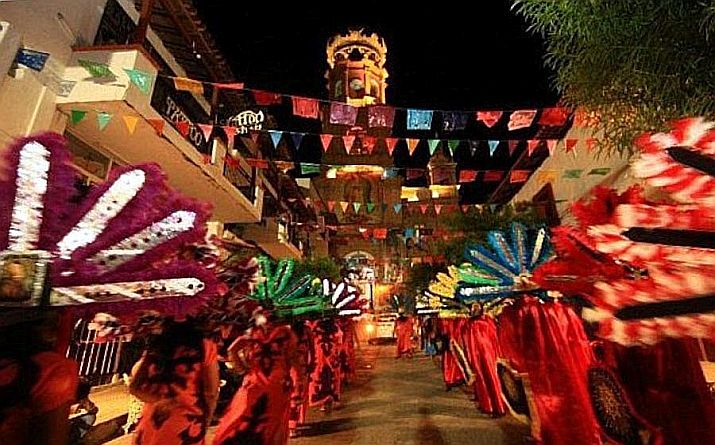 Puerto Vallarta, Mexico – On November 8, Governor Enrique Alfaro Ramírez announced that the restrictions that the Government of Jalisco implemented to contain COVID-19 are working, and that the number of infections, hospitalizations and deaths from SARS-CoV-2 in the State have been greatly reduced in recent weeks.
He specified that due to restrictions on economic activities, and the collaboration of citizens in following health protocols and in getting vaccinated, rates of infections and hospitalizations have dropped 50 percent and the number of active cases has decreased by 40%.
Due to the drop in active cases and Covid-related hospitalizations, the Jalisco Board of Health on Monday approved increased capacities and lessened restrictions for commercial, social, and recreational activities. However, the December pilgrimages, patron saint festivities and posadas are prohibited.
With this decision, all hope that the traditional pilgrimages to the Virgin of Guadalupe can be carried out this year is lost, in addition to all the popular festivities around this annual celebration in Puerto Vallarta.
Alfaro Ramírez reiterated that the traditional December activities will be suspended again this year in the State of Jalisco because the pandemic has not ended, and called on citizens to continue respecting health measures.
"The pandemic is not over, we need to be careful, we need to maintain compliance with the protocols. I think this is an opportunity to correct what was done wrong last year, thinking that the pandemic was over… [people let down their guard] and in January we paid the consequences with the rebound in coronavirus cases. For this reason we encourage everyone to act prudently… if we comply with the rules the risks are minimized," the Governor said.
Regarding vaccination Enrique Alfaro said that 79 percent of Jalisiences have had at least one dose; of these, 81 percent those aged 18 and over have received vaccines; 77 percent of those aged 30 and over; 65 percent of ages 40 and over; 64 percent of people aged 50 years and over are fully vaccinated; and 71 percent of those aged 60 and over are fully vaccinated.
For her part, the General Coordinator of Social Development, Anna Bárbara Casillas, announced the new capacity guidelines, restrictions and sanitary measures for commercial, social, recreational, cultural and sports activities, among them are:
Hotels can now operate at 100% capacity and 80% in common areas; Restaurants at 90% capacity; Bars, nightclubs and casinos can resume regular business hours with a capacity of 75 percent; Cinemas, theaters, forums, museums and galleries, as well as gyms, sports facilities and water parks, can operate at 85 percent capacity. Workshops and cultural centers may operate at 85% capacity and hold group classes with up to 30 participants.
"All commerce and services are requested to strengthen risk mitigation protocols this December season, and work is being done with municipal presidents to intensify inspection with municipal authorities," the coordinator stressed.
The overall recommendation for the public is to continue with established health protocols: the proper use of face masks, antibacterial gel and hand washing, along with the avoidance of crowds to reduce the risk of contagion.
Sources: jalisco.gob.mx • Vallarta Independiente