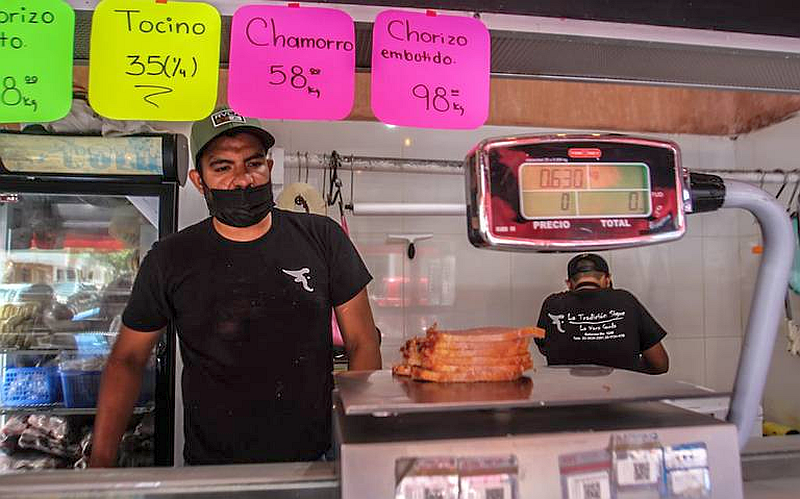 Guadalajara, Jalisco, Mexico – Jalisco leads the country in the production of agave, blueberry, raspberry, pork, cow's milk and eggs.
This was reported by Andrés Canales Leaño, president of the Jalisco Agricultural and Agro-industrial Development Council, who added that the State maintains its national leadership in the agri-food sector.
This, because it contributes at a national level more than 73 billion pesos to the Gross Domestic Product (GDP) of the primary sector and exceeds 897 million dollars in agri-food exports.
"During this year of work we grew our membership by 40%, we went from 82 to 114 partners and associates affiliated with our organization, this strengthens us and increases our responsibility and commits us to continue working."
Currently, the Agricultural Council groups more than 90% of the leading producers in the state, ranked second in the production of avocado, beef, poultry and other products.
The challenge, he said, is "to continue working in a united and strengthened way to be able to promote these cross-cutting projects, which help us have a responsible, sustainable production, committed to the environment and of course continue with the work of continuing to feed Mexico so much like many other countries."
In his speech before authorities, he once again referred to the actions of groups that "have promoted laws and initiatives against the productive sector," such as the prohibition of the use of pesticides and chemical fertilizers, improved and genetically modified seeds.
He assured that this affects them, because they intend to "impose agroecological production models that will never succeed in supplanting the high-value agriculture model that currently places Mexico as the eighth largest food producer in the world."
In this sense, the State Governor, Enrique Alfaro Ramírez, pointed out that Jalisco is the agri-food giant of Mexico and thanked the work of the businessmen dedicated to agriculture, with whom work has been done on issues of labor justice in the field, safety and health, legal instruments and food exports.
He spoke in particular of water issues. "Without a doubt, this will be one of the important agendas in the future that we cannot particularly set aside, [we must] discuss in depth and build agreements regarding the water resilience agenda, how we are going to make rational use of water and how we are going to guarantee that there is water for the future, not only for human consumption but also to guarantee production in the field".
Source: El Occidental