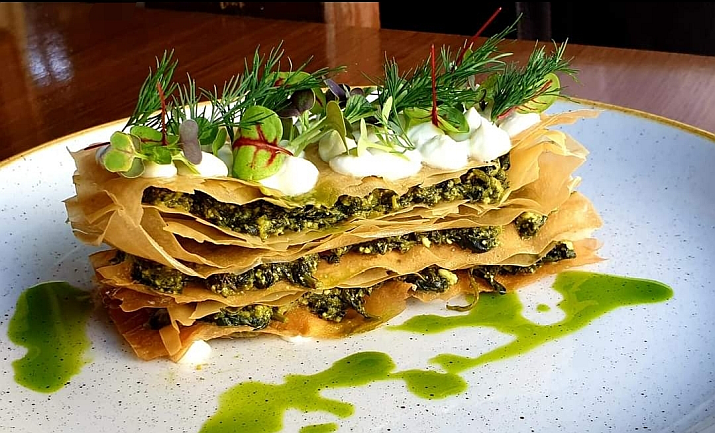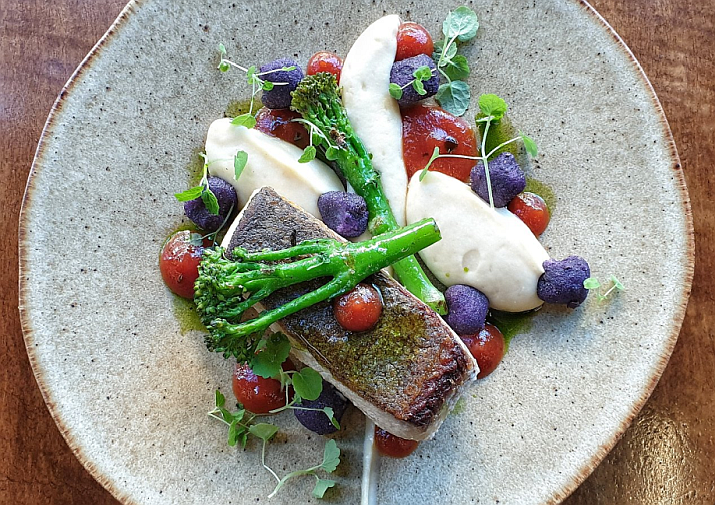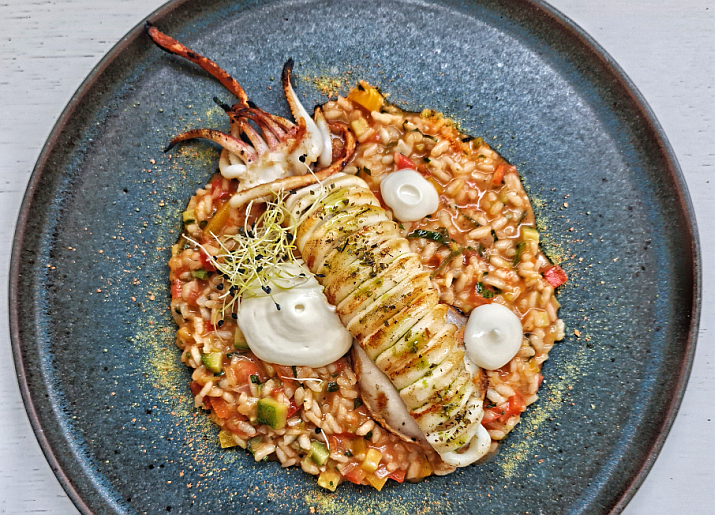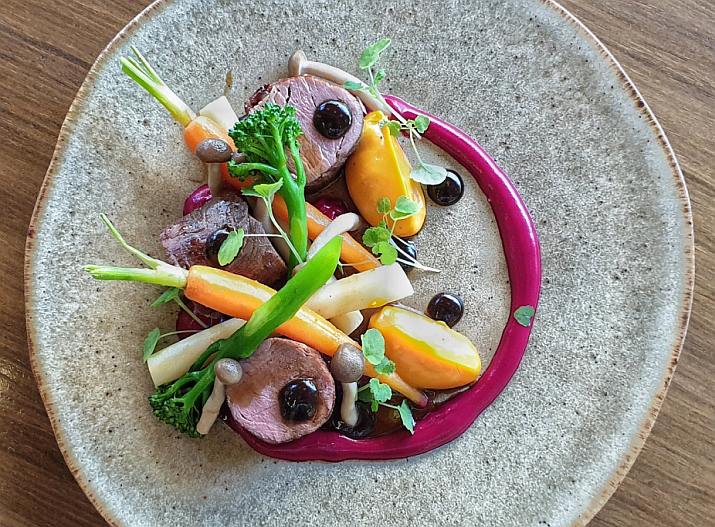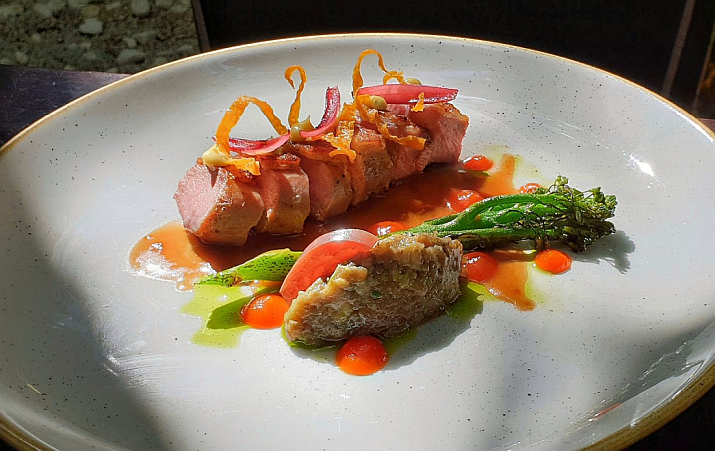 Puerto Vallarta, Mexico – The special Greek menu that Kaiser Maximilian presented as part of the 27th International Festival Gourmet, which ran November 10-20, and brought guest chefs from all over the world to the 32 participating restaurants in Puerto Vallarta and surrounding areas, continues through December 14, 2022.
Executive Chef Tsorvas Ierotheos from restaurant Mikelatos in Skala, on the island of Kefalonia in Greece was featured at Kaiser Maximilian. He runs the kitchen at the oldest, established restaurant in that town. Mikelatos is a family business led by patriarch Nikos and has been in business since the early 90s.
Greek cooking offers an incredibly rich and diverse array of foods and beverages that are the culmination of literally thousands of years of living, cooking and eating. While each Greek meal is fresh and inviting, it is also a trip back through Greece's history.
Greece is a nation of small farmers who produce an incredible array fruits, nuts, cheeses, oils, grains, legumes and vegetables, supplemented by an array of greens and herbs that grow in the wild. These are the foods that form the base of the traditional Greek menu. Greece's climate is perfect for growing olive and lemon trees, producing two of the most important elements of Greek cooking. Spices, garlic and other herbs such as oregano, basil, mint and thyme, are widely used, as are vegetables such as eggplant, zucchini and all types of legumes.
Fish and seafood are extremely common for this island nation. Lamb and goat are the traditional meats of holidays and festivals and poultry, beef and pork are also in plentiful supply.
Vineyards cover much of Greece's hilly terrain and the country has become known for its array of fine wines and spirits, most notably ouzo, an anise-flavored liqueur that is the national spirit.
The Kaiser Maximilian Greek menu features many of these items. It is an a la carte and you can sample these delights from noon to 11 pm at Espresso Bar or from 5 to 11 pm in The Main Dining Room. This is a tasty addition to the regular a la carte menu, which will also be available.
Appetizers
• Spanakopita – Spinach, Feta Cheese, Crispy Philo & Herb Emulsion
• Grilled Octopus, Fava Beans, Pickled Onions & Balsamic Vinegar Gel Sauce
• Chicken Kefte, Wild Mushrooms. Orzo, Tomato & Parmesan Chip
• Sautéed Squid, Cauliflower Purée, Broccoli & Passion Fruit Vinaigrette
• Moussaka Croquette – Beef, Tomato Paste, Eggplant, Potato & Béchamel
• Grilled Langoustines, Lentil Salad, Radish & Green Apple and Celery Emulsion
Main Courses
• Chicken Fricassée, Stuffed with Spinach and Ricotta, Gnocchi, Avgolemono Sauce & Dill Oil
• Lamb Cutlet & Braised Shoulder, Potato Pave, Eggplant Purée, Red Bell Pepper Gel and Thyme Sauce
• Sofrito – Beef Tenderloin, Potato Purée, Broccolini, Black Garlic Sauce, Herb Gremolata, Smoked Paprika Oil
• Pork Loin, Sweet Potato Purée, Tomato & Chili Pepper Salsa, Onions, Tzatziki & Coriander Sauce
• Sea Bass Plaki, Onions, Tomato, Confit Garlic & Potato Emulsion, Kalamon Olives, Potato Chips & Herb Oil
Desserts
• Baklava, Pistachio Cream, Vanilla Ice Cream, Grapes & Cardamom
• Feta Cheese Panna Cotta, Charred Watermelon & Mint Syrup
• Flexible Chocolate Ganache, Strawberries, Hazelnuts, Strawberry Sorbet, Mango Gel & Meringue
Greek food is simple and elegant, with flavors subtle to robust, textures smooth to crunchy, plus fresh and timeless. Greek food is an adventurous journey into the cradle of civilization and the land of the Gods of Olympus. You can discover, taste, and experience these culinary treasures for a limited time at Kaiser Maximilian.

Open Monday-Saturday from 8 am to 11 pm for breakfast, lunch and dinner, Kaiser Maximilian Restaurant & Cafe is located at Olas Altas #38B in the Zona Romántica of Puerto Vallarta. For reservations call (322) 223-0760 or visit KaiserMaximilian.com