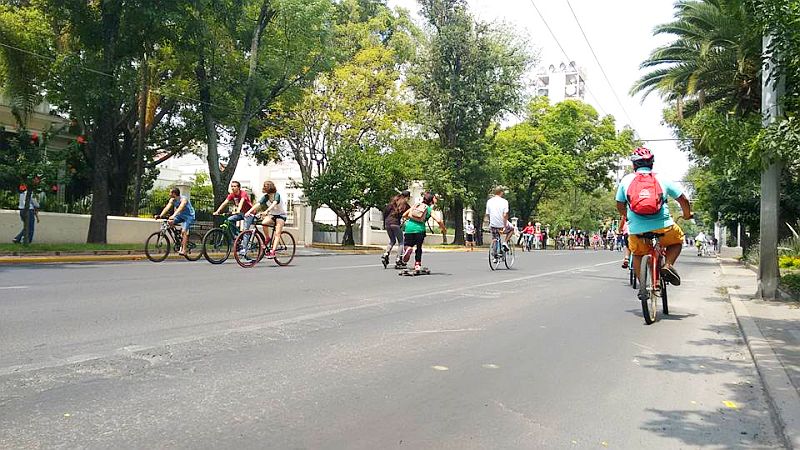 Puerto Vallarta, Mexico – After a two-year hiatus due to the pandemic, Puerto Vallarta's Vía Recreativa will resume on June 19, and continue every Sunday until further notice. According to Professor Jorge San Martín, coordinator of the Municipal Sports Council (Comude), the purpose of 'La Vía Recreativa' is to promote sports and non-motorized mobility among citizens.
Previously, this program was held on Av. Francisco Media Ascencio, which was closed every Sunday morning to allow bicyclists, joggers, skateboarders, people walking their dogs, etc., to do so unimpeded by traffic. However, due to pandemic issues, it was cancelled for several years.
But now, thanks to a proposal made by Francisco Sánchez Gaeta, councilor of the Green Ecologist Party (PVEM) Fraction, the Government of Puerto Vallarta has agreed to create a new Recreational Route in the Fluvial neighborhood.
Starting June 19th and every Sunday from 7:00 am until 2:00 pm, two lanes on Av. Grandes Lagos from Fluvial to Prisciliano Sánchez will be closed to vehicular traffic, so that this stretch of road can be used as a recreation route by cyclists, skaters, non-motorized mobility users and pedestrians.
The aim of 'La Vía Recreativa' is to encourage the people of Puerto Vallarta to be more physically active, whether walking, running, using a bicycle, skates, etc.
At the same time, they plan to hold a "Tianguis Cultural" be held in the El Pitillal Linear Park, where local brands will be available for purchase. There will also be an area for Zumba. This opens the door to other activities in the area on Sundays.
Jorge San Martín invites everyone in Puerto Vallarta to participate in 'La Vía Recreativa' on Sunday, June 19, from 7:00 am to 2:00 pm. "It's a great way to get active, have fun and have a good time with family, friends or pets," he said.