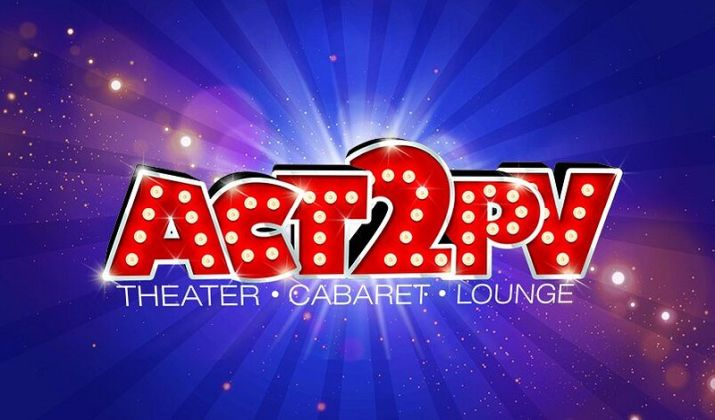 Puerto Vallarta, Mexico – If you're looking for a great night out in Puerto Vallarta, look no further than Act2PV, the only 5-star venue in Banderas Bay. As the weather heats up, Act2PV offers cool summer fun six nights a week, including free live entertainment at the new Melody bar. Happy hour is from 5:30-6:30 and 9:00-10:00. There is dancing every night, too!
Join us this week at Act2PV and immerse yourself in the incredible warmth and joy of the summer season. We can't wait to share unforgettable moments with you, so check out the schedule below, mark your calendars, get your tickets at act2pv.com, and get ready for an incredible experience!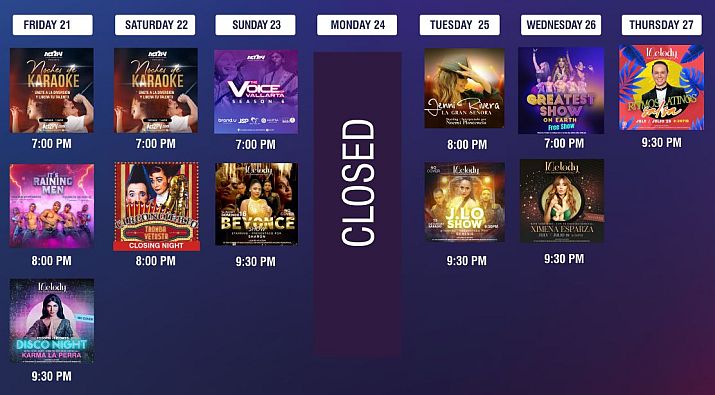 2023-2024 SEASON PASSES NOW AVAILABLE
Many people have been asking about the availability of season passes for the 2023/2024 season. There are three different kinds of passes available, and they can all be used at 40+ shows throughout the season. For more information or to purchase your season pass, click HERE, or send an email to info(at)act2pv.com.
Act2PV will be announcing our brand-new show schedule for the 2023/2024 season very soon. We are so excited and look forward to seeing you soon! Stay tuned!

The Act2PV Entertainment complex is located on the corner of Insurgentes and Basilio Badillo on the South side of Puerto Vallarta. For more information, follow Act II on Facebook. Click HERE to learn more about Act2PV.