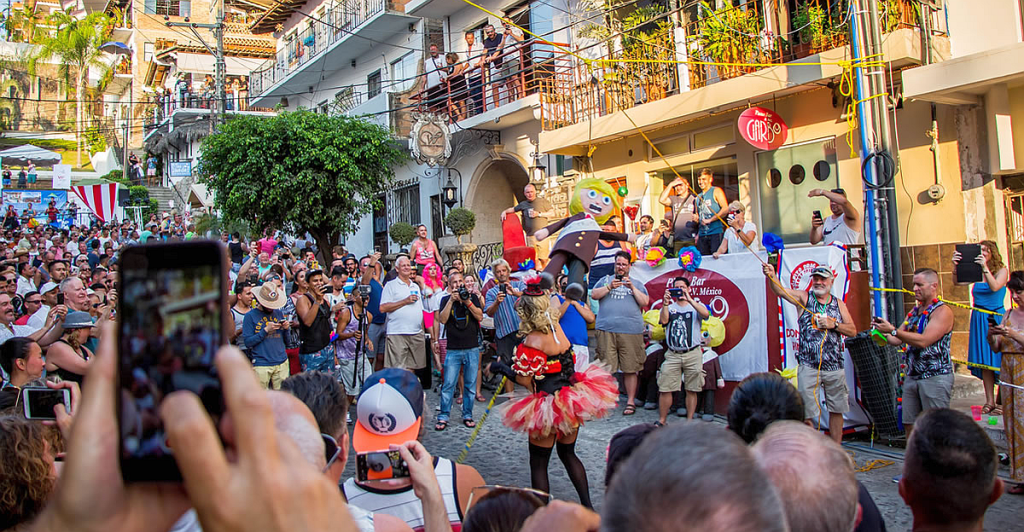 Puerto Vallarta, Mexico – This year's Vallarta Pride Festival will once again feature the Púlpito Drag Derby, one of the most unique block parties in the world!
Otherwise known as "Puerto Vallarta's Annual Running Of The Drag Queens," the Drag Derby offers hours of fun and fabulousness that's part drag fashion show, part kick-ass competition, part community fundraiser – and 100% entertaining!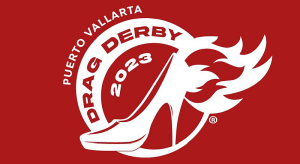 Set to take place at the intersection of Calle Púlpito and Olas Altas on Saturday, May 27 from 5:00-8:00 pm, this year's event promises spectators a wild time as Drag Queens in feathers and heels race against the clock and each other, while competing in crazy challenges to win cash prizes and the coveted Ruby Tacon (Red High Heel) trophy.
While there, be sure to bet on your favorite Drag Queen to help raise much needed funds for local charities. Betting tickets are $100 pesos each and you can bet on one or more contestants. Winning bets will receive $300 pesos in "Derby Dollars" to spend at participating restaurants, bars and stores in the neighborhood. Plus, EVERY BET gets a chance to win prizes at drawings during the event!
Everyone is invited to come out to the south side of Vallarta on May 27 to watch the drag queens as they attempt to complete fun and outrageous challenges in their battle for the Drag Derby Queen title. It might be a knock-down, drag-out competition, but it's all for a good cause!
To see the full schedule of Vallarta Pride 2023 events, visit the official Facebook page.